Our Food Service ladies are top notch at Owen Valley High School! Check out this delicious meal from yesterday...beef enchiladas! Yummy!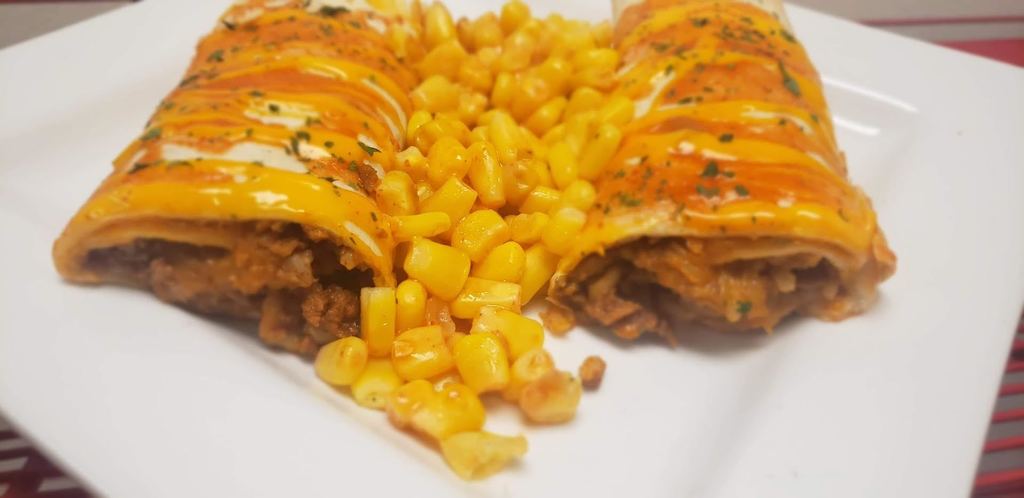 Congratulations to these students for being named in the Top 10% of the Class of 2022!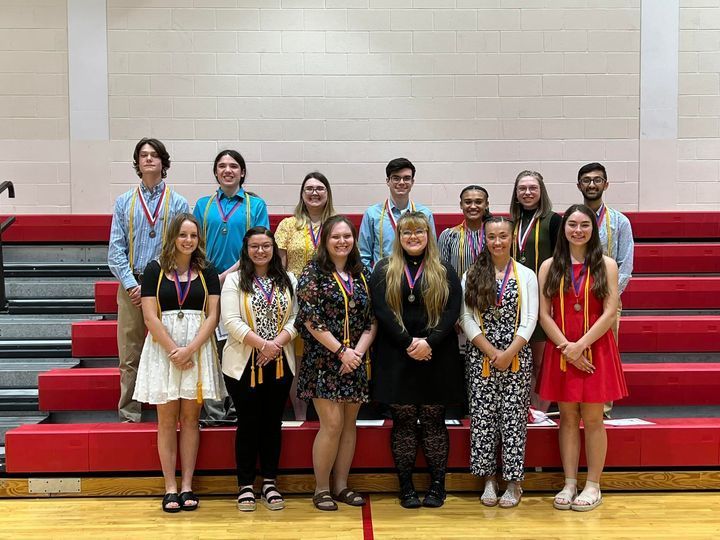 Owen County Comprehensive Plan Public Meeting Wednesday, June 1, 2022 6:00 PM McCormick's Creek Elementary School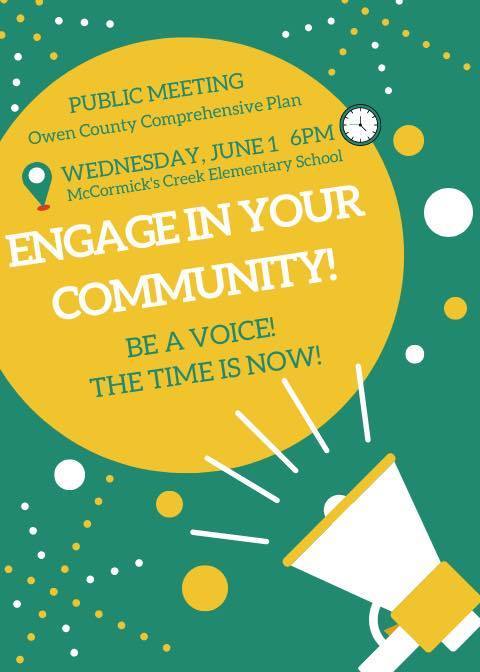 Check this out! Owen Valley High School is now offering a fresh salad bar for their students as a lunch option.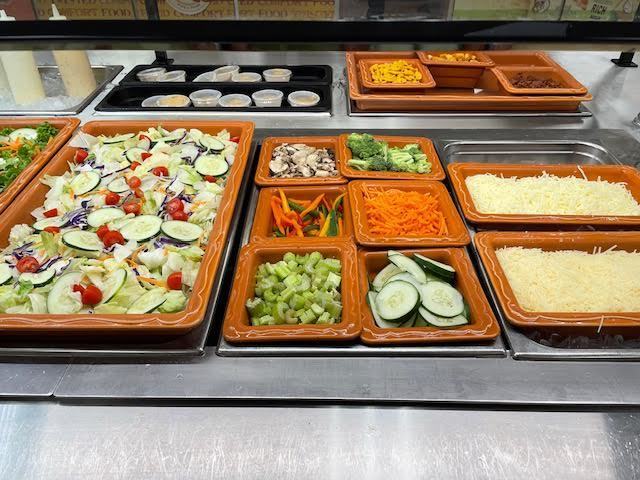 Owen County Councilman Anton Neff visited Brian Crowe's Civics class today at OVMS. Councilman Neff gave the class an overview of how the county government works.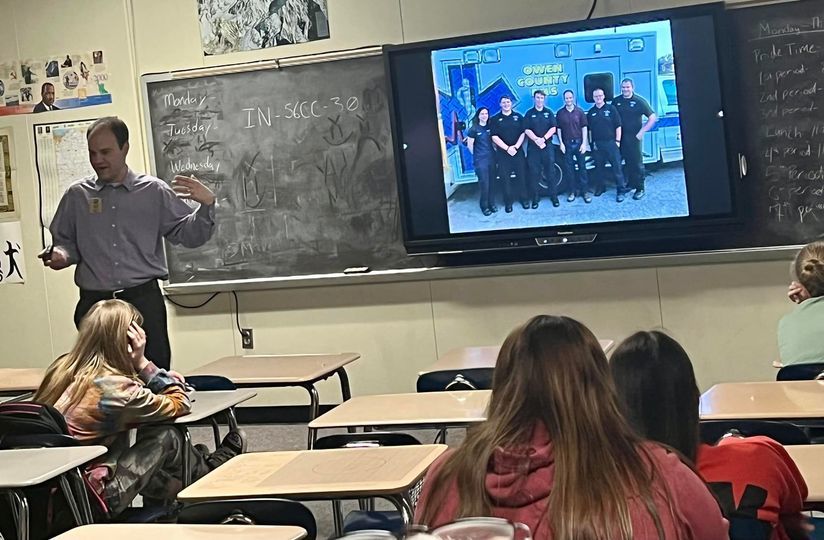 Check out this pair of "twins" celebrating Earth Day! These familiar faces at OVMS are not only co-workers, but were also once student and teacher! Social Studies teacher Marc Ruble is a former student of Judy Tucker, who is currently an 8th grade science teacher.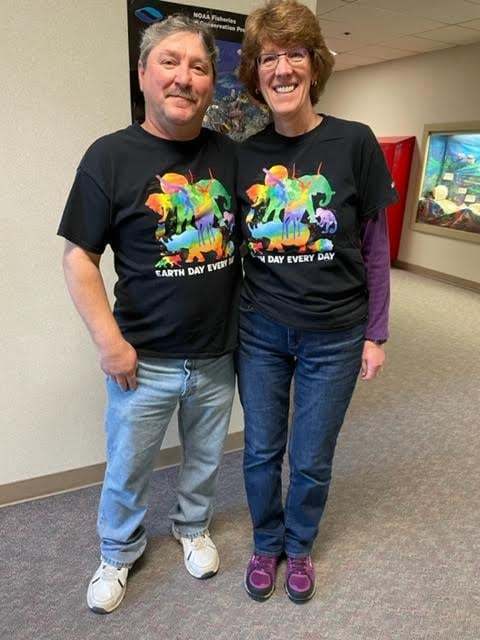 Owen Valley FFA Members competed in the Area 5 Livestock Judging CDE and several participants advanced to state competition.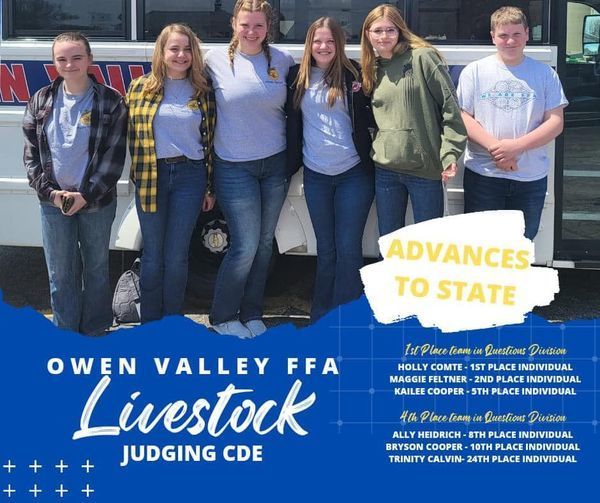 Spencer-Owen Community Schools is very fortunate to have an outstanding office staff in each of our six buildings. As we celebrate Administrative Professionals Day, we would like to express our sincere appreciation to these ladies who are instrumental in keeping our schools going on a day-to-day basis!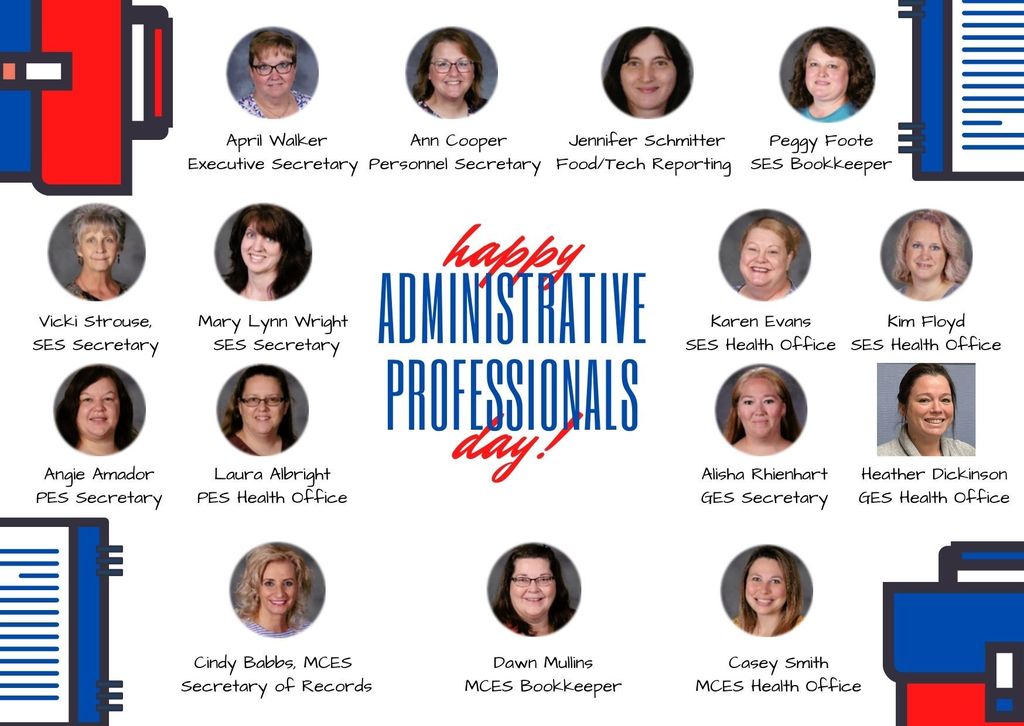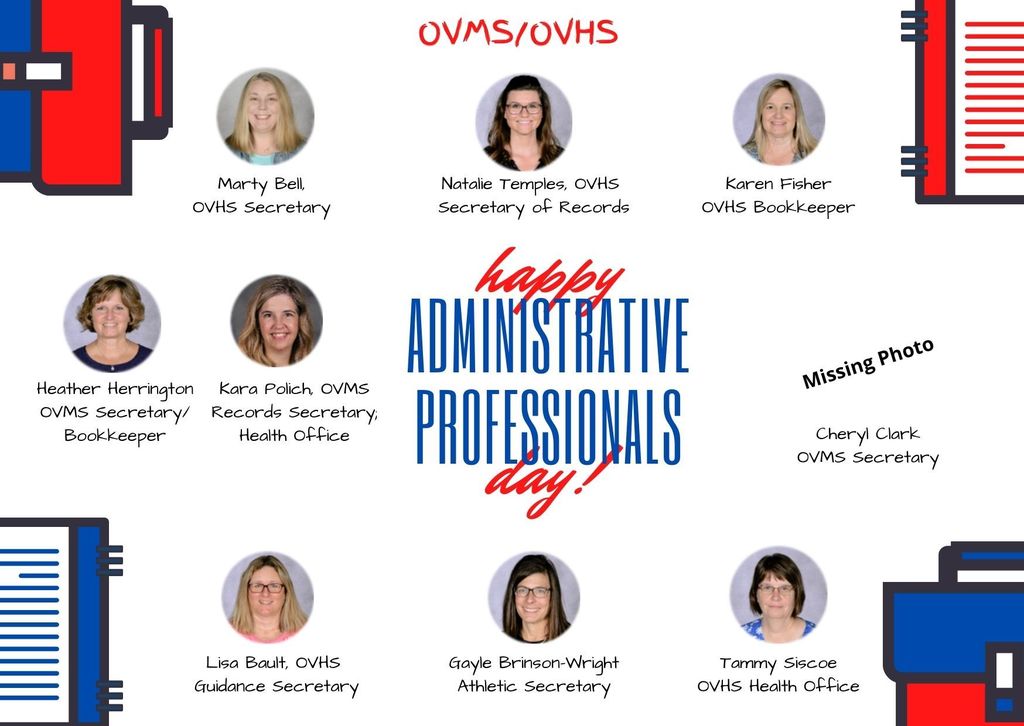 The Owen Valley FFA is proud to continue their Annual Pet Vaccination Clinics. Please see the flyer for more information about the dates and times that will be offered this year. Payment can be made by cash, check, or credit card.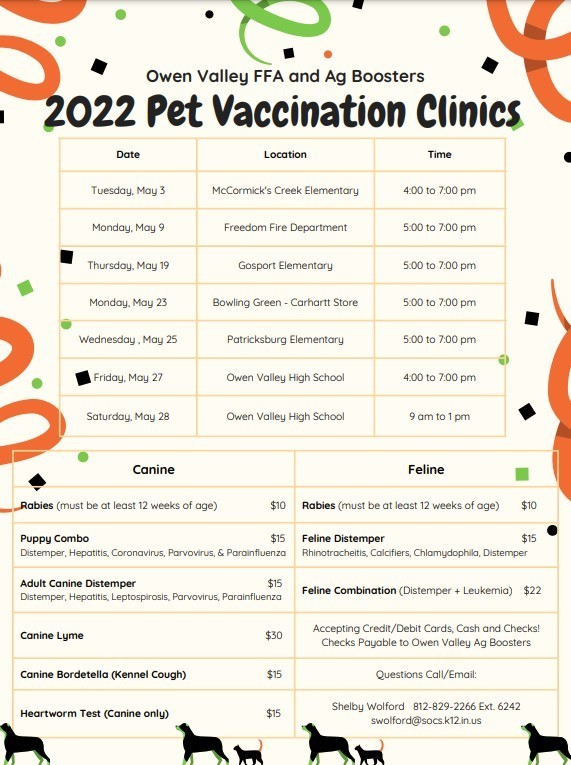 What an exciting morning at McCormick's Creek Elementary School! MCES 4th grader, Lucas Minor, was selected as the winner of the Association of Indiana Counties writing contest for this district. Lucas is a student in Mrs. Linda Barrett's classroom. An interesting side note…this is the 4th time that Mrs. Barrett has had a winner in her classroom! Owen County Councilman Anton Neff was on hand to present Lucas with his $100.00 award and a special poster congratulating Lucas for his efforts. Josh and Jaime Minor, parents of Lucas, were able to surprise Lucas after his name was announced as the winner. This year's topic was Historical Landmarks in Indiana. Lucas chose to write about McCormick's Creek State Park. Congratulations, Lucas!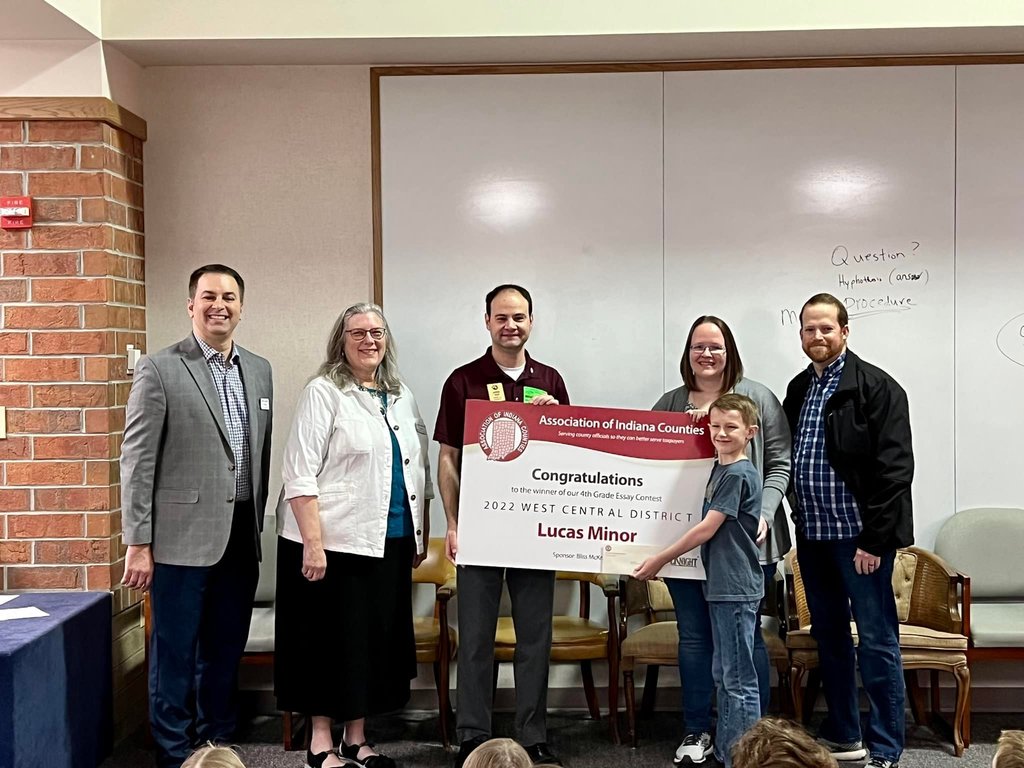 It's that time of year again! If you're looking to purchase mulch this season, please consider doing it through OVMS Athletics. We offer vouchers for you to pick up your order or we can deliver to you on May 14! Orders will be taken throughout the entire month of April. Forms can be sent or dropped off to the OVMS front office. Please contact Justin Lowry for more information or to order.
jlowry@socs.k12.in.us
812-829-2249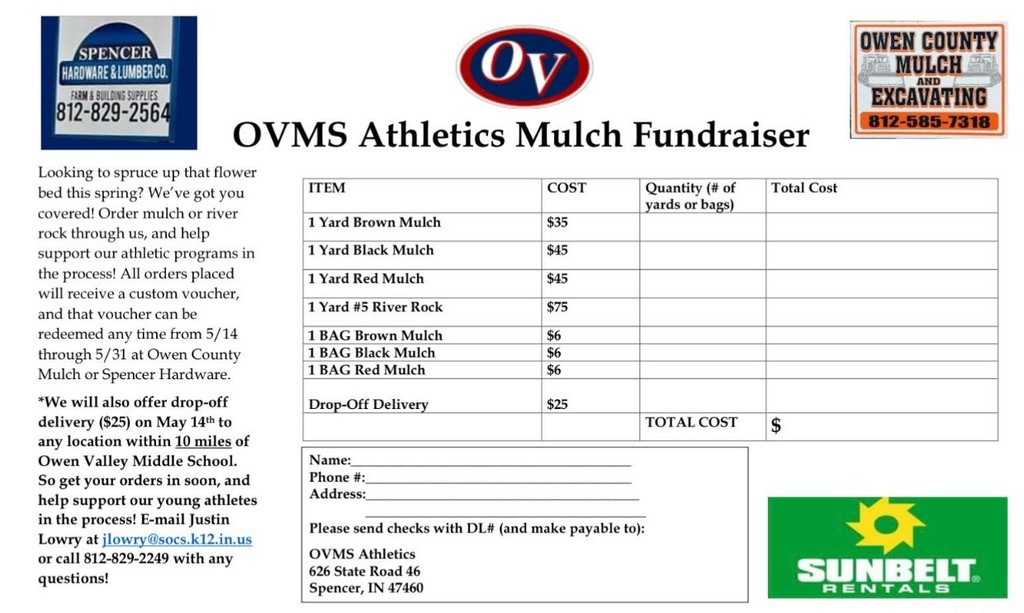 The OVHS Air Force JROTC held their Military Ball on Friday, March 25, 2022. The cadets practiced their military customs and courtesies, plus participated in a formal Air Force ceremony. Senior cadets were recognized with a summary of their time in AFJROTC and the Arch of Steel. The guest speaker was David Woodward, a 2000 OVHS graduate who retired from the Army as a Chief Warrant Officer 3, Apache Attack Helicopter pilot.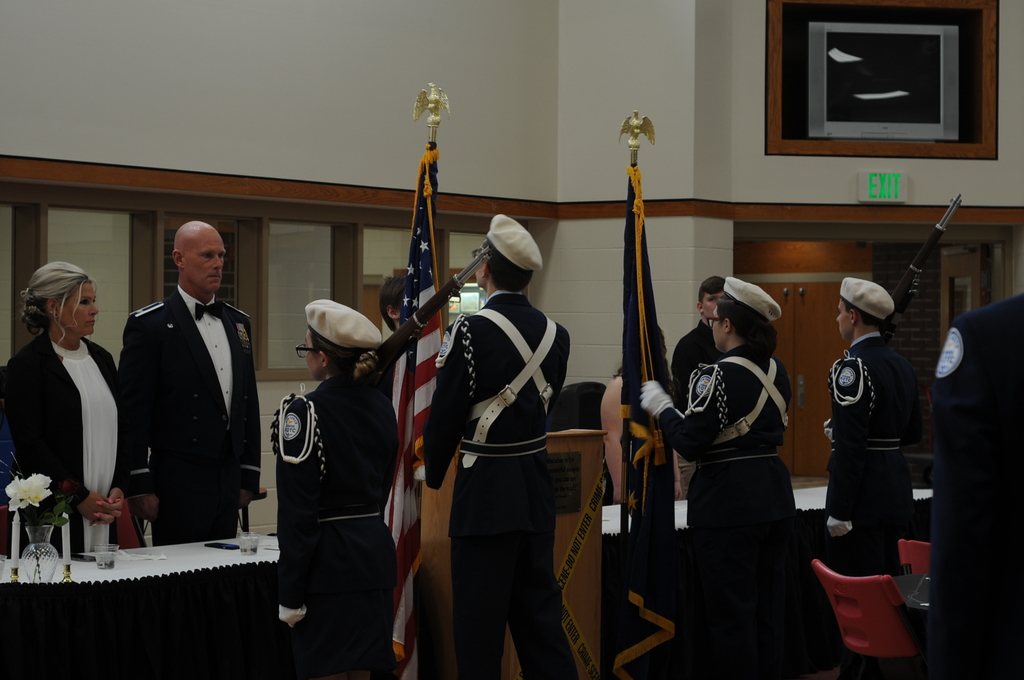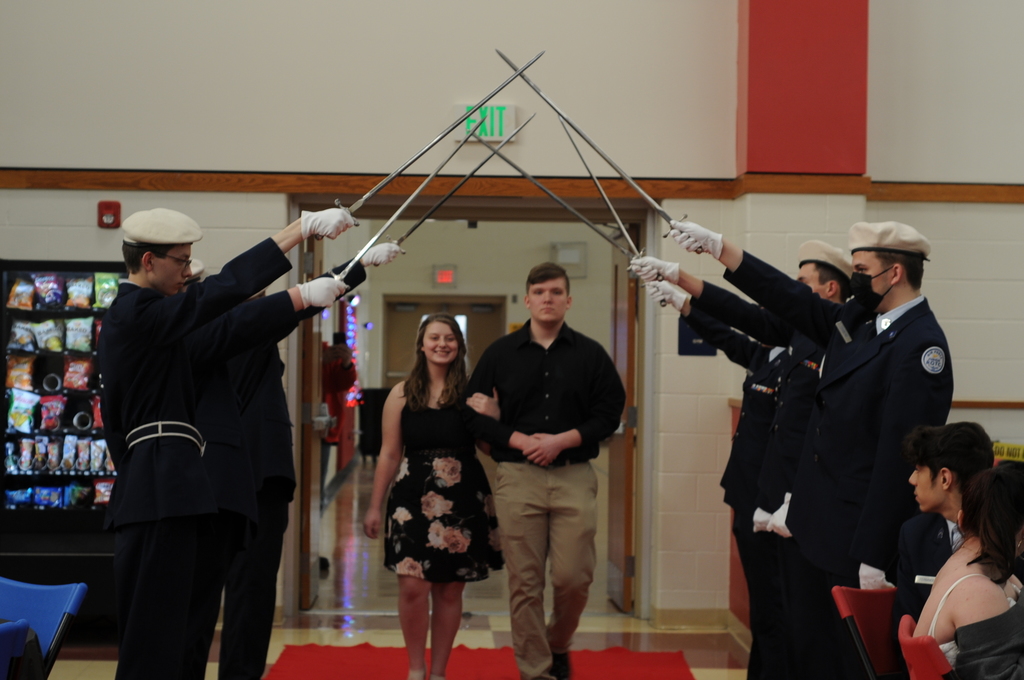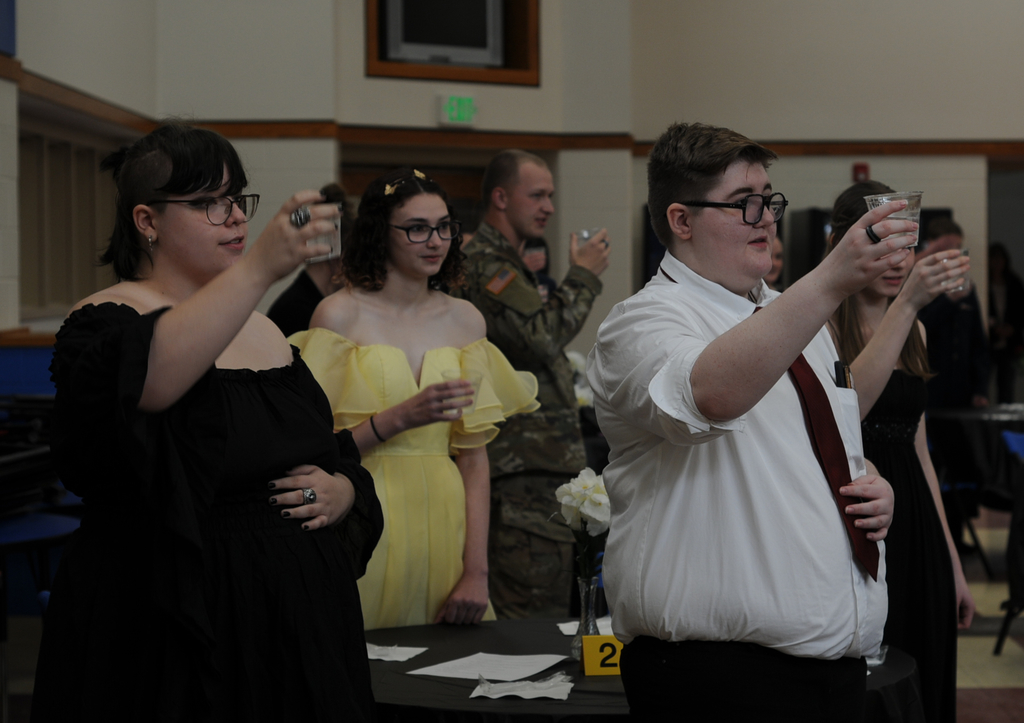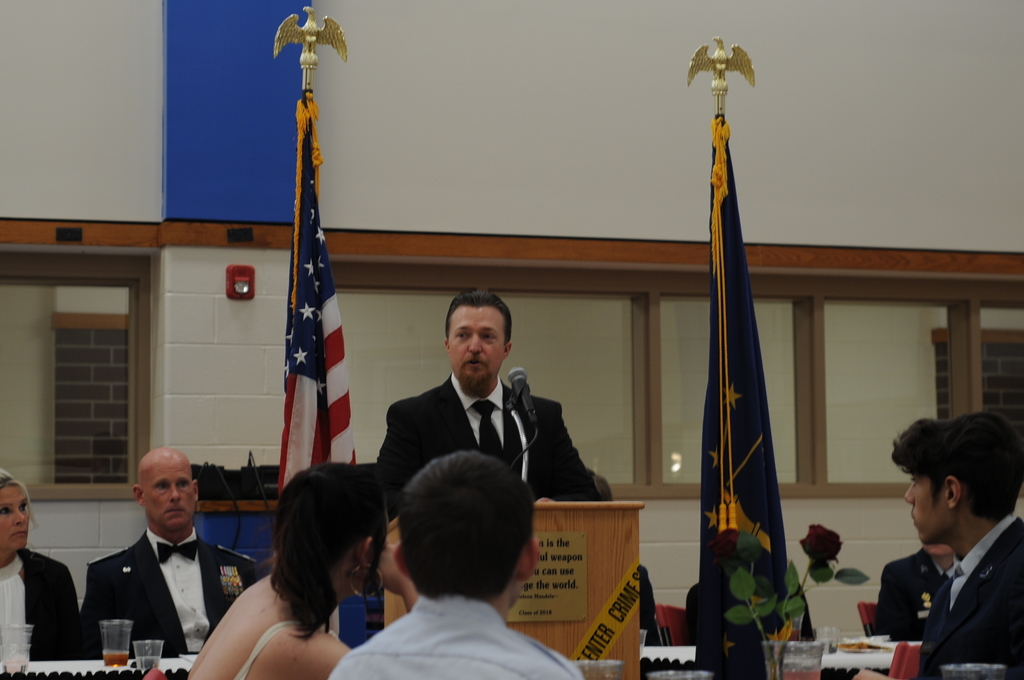 Check out these PES kindergarten students! These kindergarten students at PES have been comparing and contrasting 2-D and 3-D shapes. They have been busy discovering if a shape is a flat or a solid and comparing vertices and sides. These budding mathematicians also experimented with turning a 2-D shape into a 3-D shape. Great job, Kindergartners!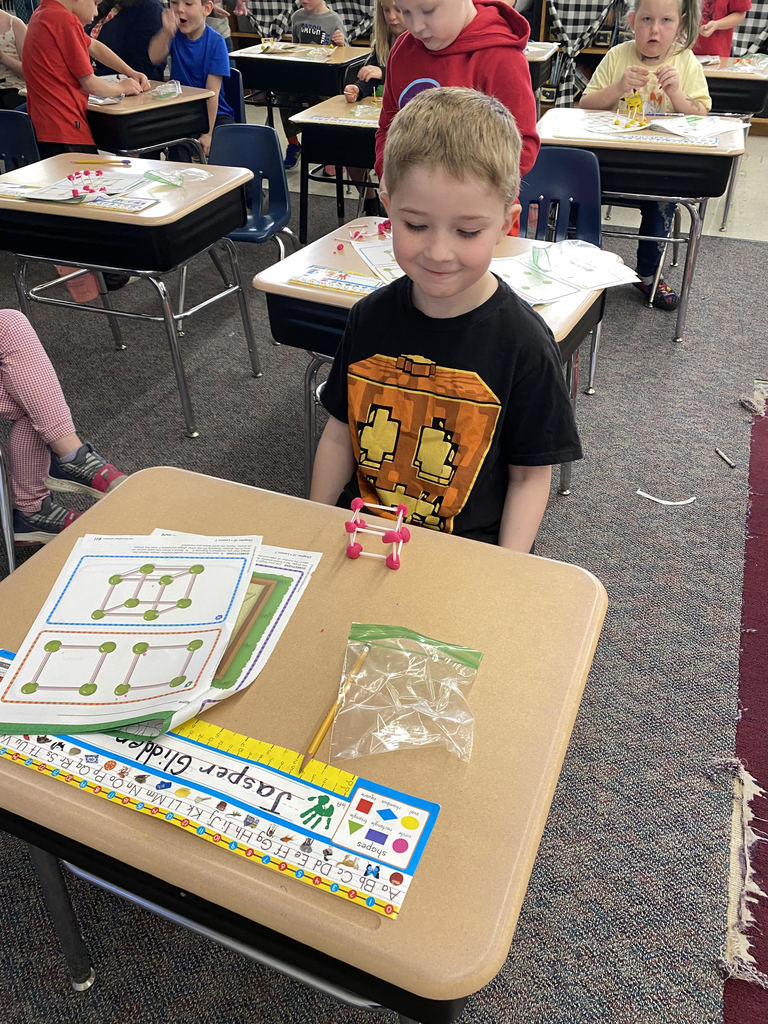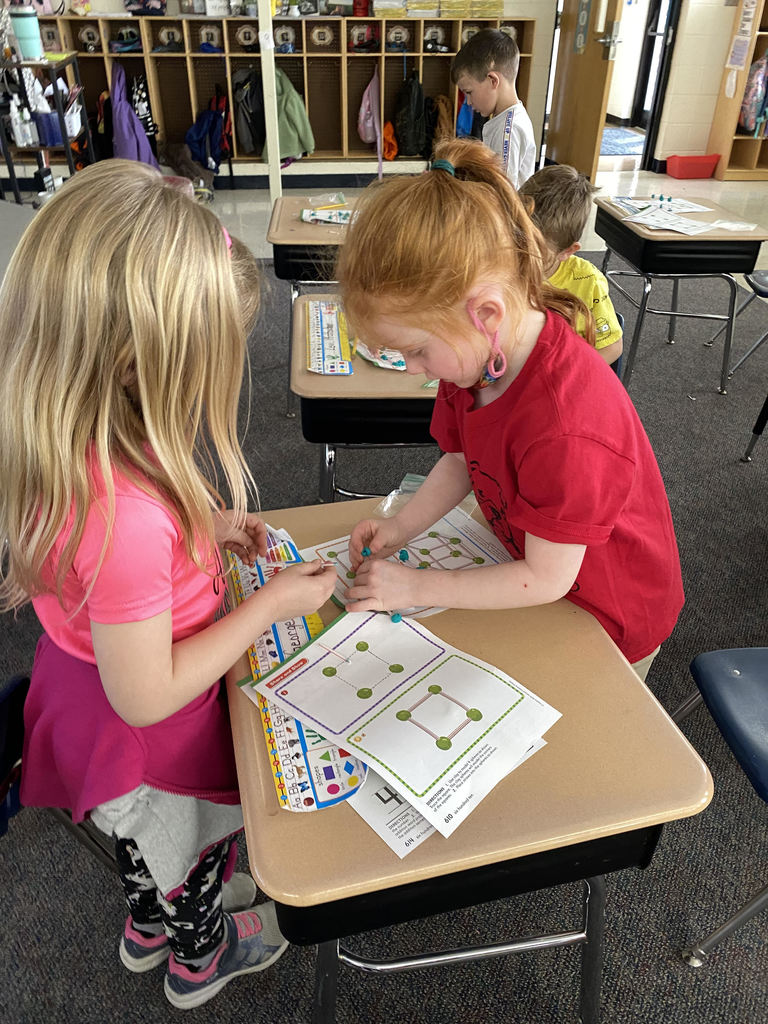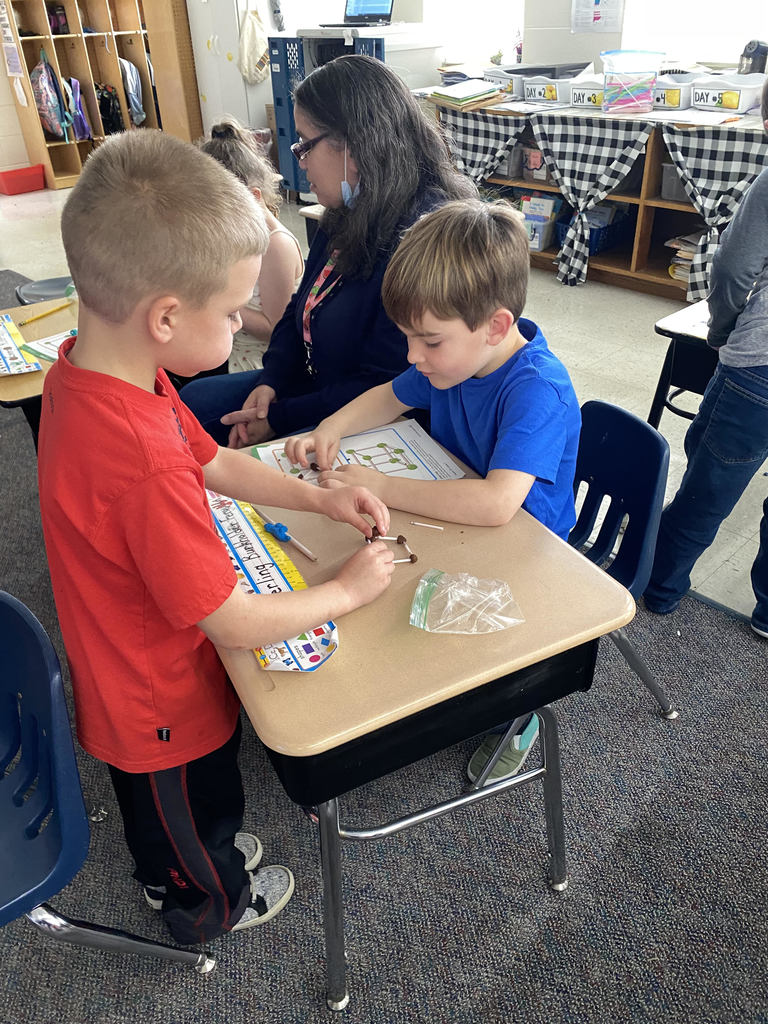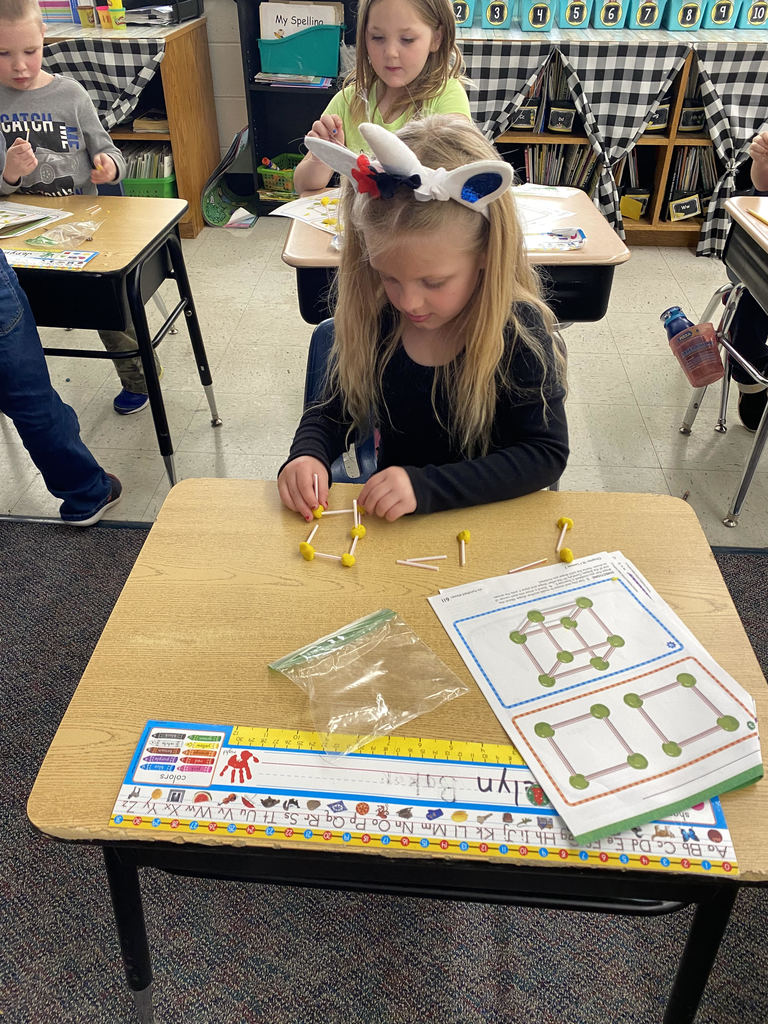 Congratulations to OVMS Student Teacher Katie Paolillo!  Katie has been selected as one of only five Indiana University Bloomington 2021-22 teacher candidates to receive the Indiana Association of Colleges for Teacher Education's (IACTE) Outstanding Future Educator Award.  The Office of Clinical Experiences at Indiana University selects recipients from a group of teacher candidates nominated by their university supervisors and/or supervising teachers to receive this prestigious award.  Per IACTE guidelines, these individuals excel academically and in student teaching, and show excellent professional promise. Award recipients demonstrate a range of inspiring work and leadership in working with students or as part of the profession that models the commitment and dedication necessary for all outstanding future educators.  This year, awardees were nominated from a pool of over 200 student teachers. Way to go, Katie!  Thank you for all of your hard work and dedication to our students!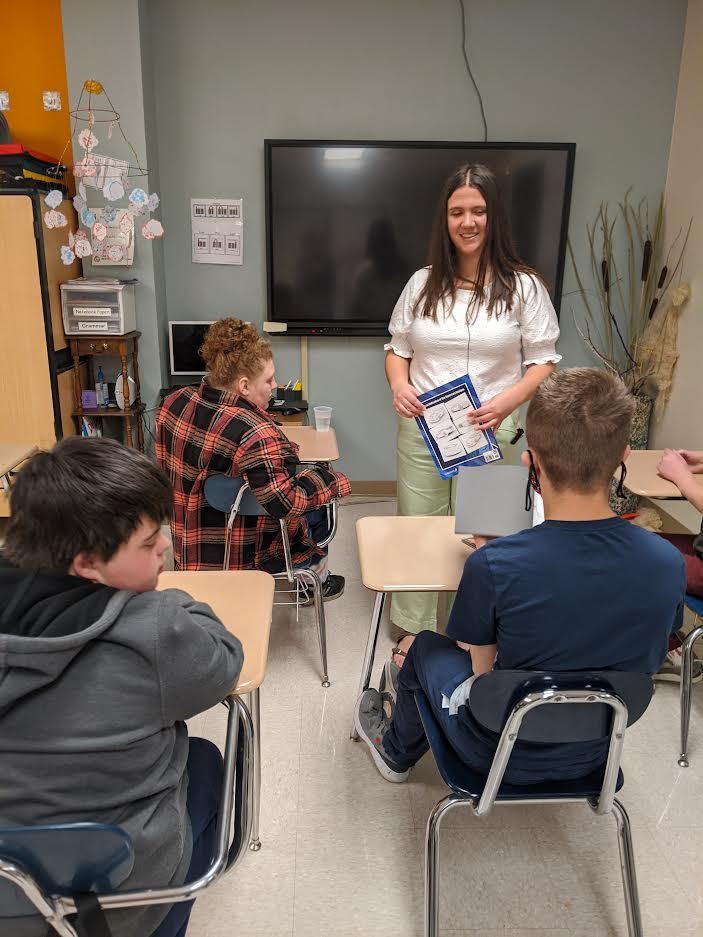 Congratulations to our OVHS Winter Patriot Award recipients, Eli Hinshaw and Reagan Martin! Eli is a varsity wrestler and finished his season with a record of 33-7 and tied the school record for the most pins with 28. He was FIRST in the Small Team School State Tournament, a 2-time WIC Champ, Regional Champion, Team MVP, and holds a 3.68 GPA. Reagan is on the Lady Patriots basketball team and finished the season with 463 points, averaging 18.5 points per game and 887 career points. Reagan finished with 102 blocks on the season, placing her at 5th in the state, and holds the career blocks record at 175 and counting. She was named to WIC All-Conference and IBCA Underclassman Honorable Mention All-State. Reagan was voted MVP of the team and holds a 4.035 GPA. We are so proud of the outstanding student athletes! Way to go! (Photos Courtesy of Spencer Evening World)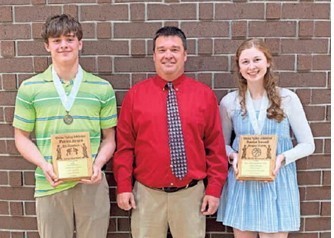 "Incoming 7th Grade Info Night" at OVMS was a hit last night with students and parents! Students were able to learn about electives, club opportunities, band/choir, athletics, and 21st Century Scholarships. Pictured below is SES 6th grader (and incoming 7th grader!) Madeline Hauser trying out her locker combination for the first time.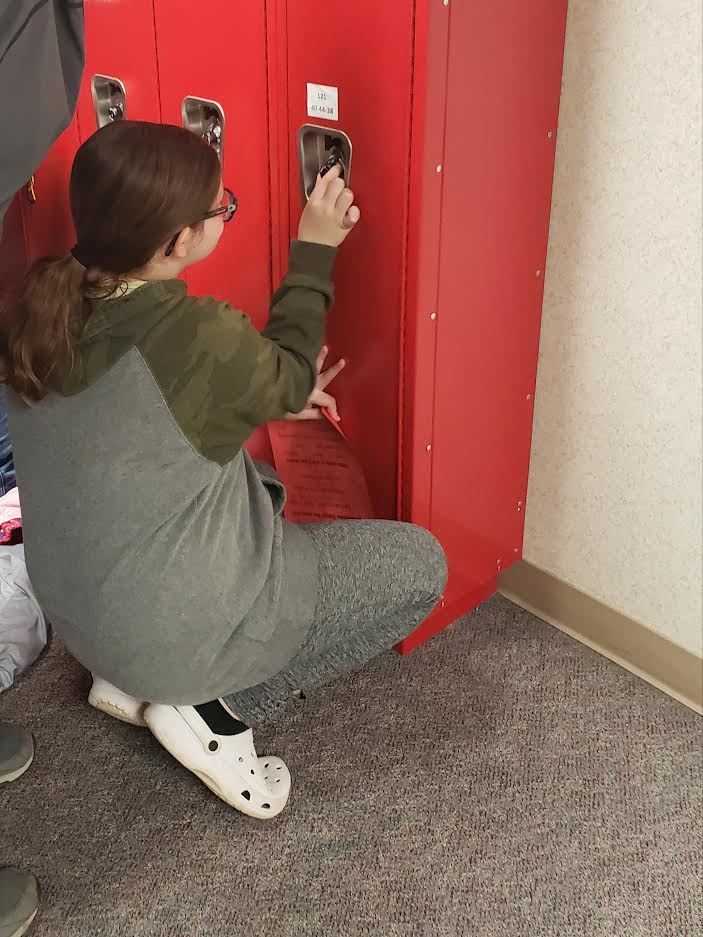 FREE Family Movie Night at PES! Friday, April 8, 2022 "Ron's Gone Wrong"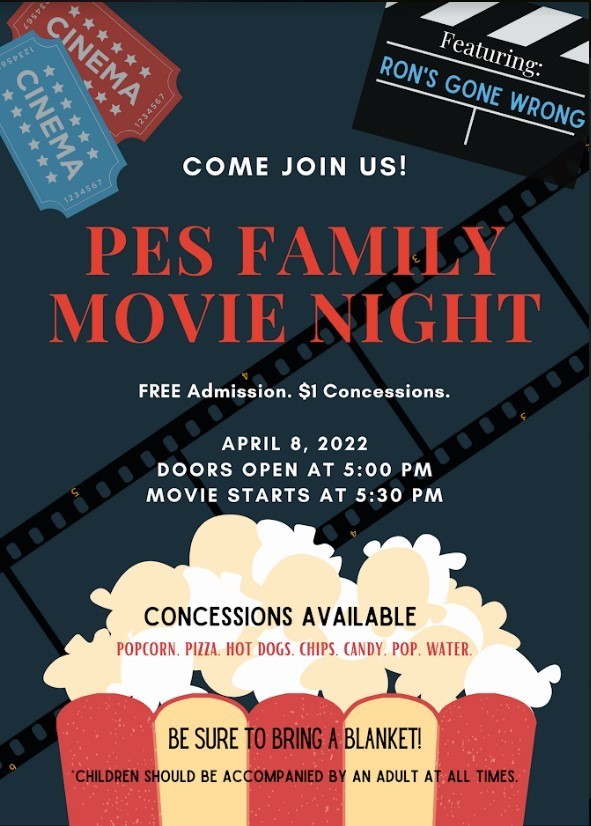 Spring Break is March 14-18, 2022.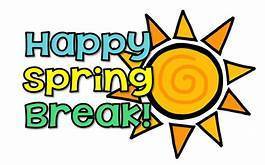 School resumes on Monday, January 3, 2022 following Winter Break! Please remember to charge your Chromebooks. :)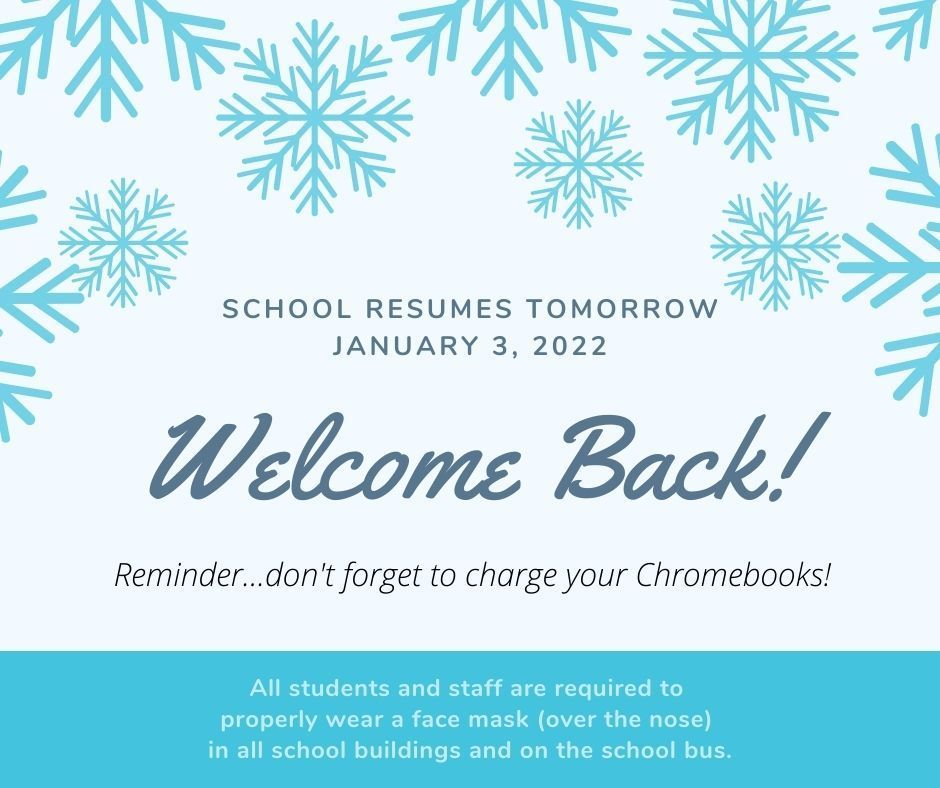 It's that time of year! Please make sure that your child is dressed warmly for recess!