ED 101 students in Mrs. Londa Hight's classroom helped with the SES Family Literacy Night by hosting reading stations in the Kindergarten hallway.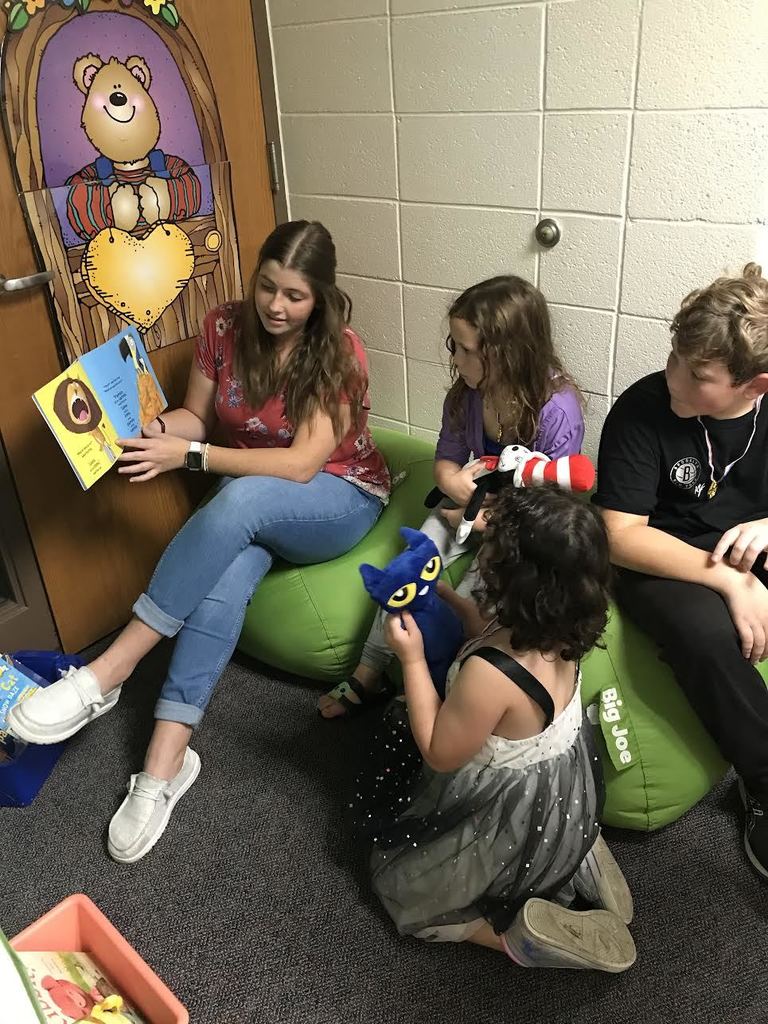 Congratulations, Taylor Monroe! Taylor has officially committed to further her academic and athletic career at the University of Louisville. Taylor is currently a junior at Owen Valley High School.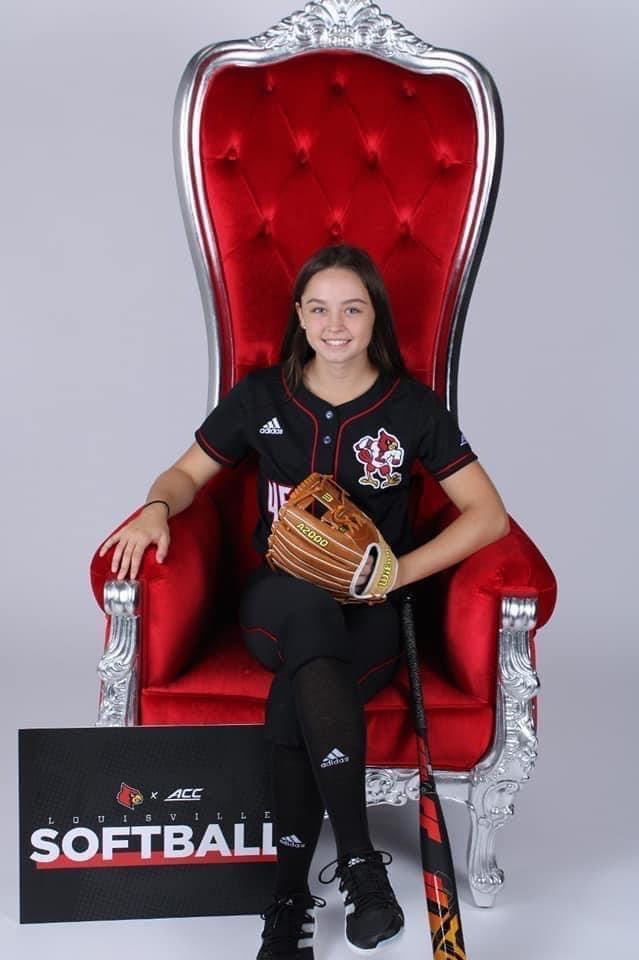 Homecoming Bonfire! September 16, 2022 Field Behind the Scoreboard 10:00 PM - 11:30 PM

Join our Food Service team! Great hours, no evenings or weekends!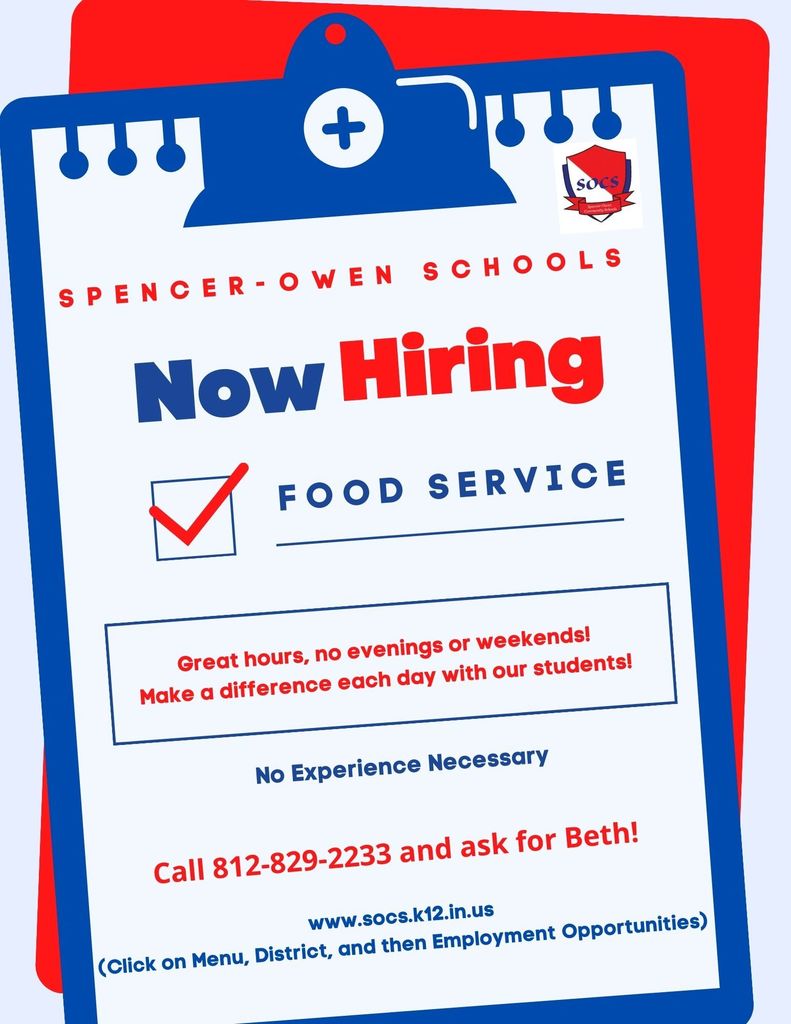 These Patricksburg Elementary 6th graders kicked off the 2022-2023 SRO Breakfasts with cheesy scrambled eggs, sausage, toast, and orange juice! Thanks to the Owen County Community Foundation for funding this program at PES!!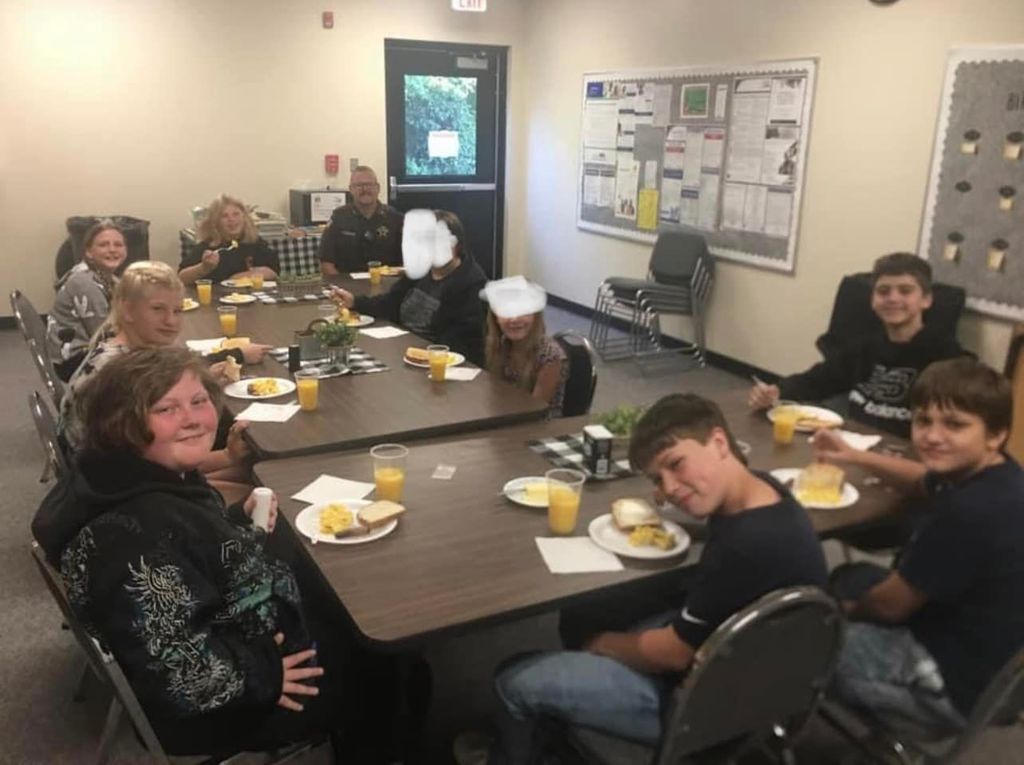 Owen Valley High School is hosting a Financial Aid Night for Seniors and their parent(s) on Thursday, September 8, 2022 at 6:00 PM. Our friends at INvestEd will discuss the financial aid process and provide FAFSA tips to help families with this critical form. Mark your calendars now as you don't want to miss this event!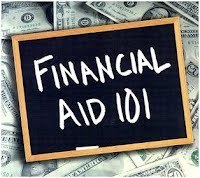 OVHS Junior Skylar Giffel certainly knows how to multitask! Skylar completed her online classwork while getting in some exercise in the Future Center.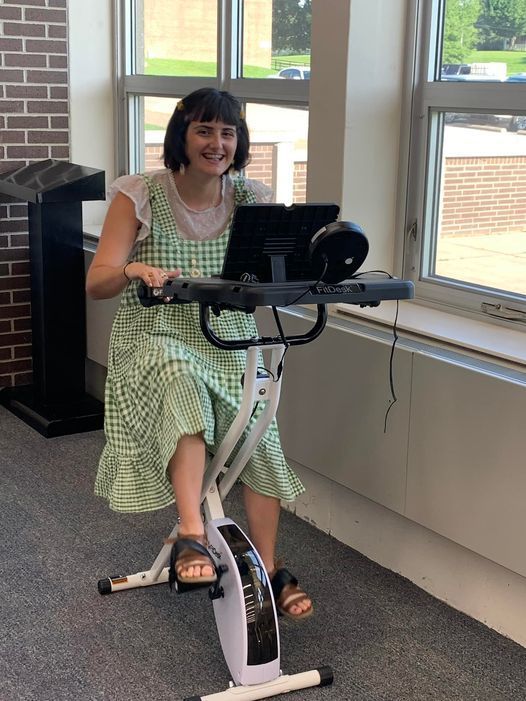 Congratulations to our RECORD-BREAKING Owen Valley Patriots football team! Special shout-outs go to QB Brody Lester, Kyler Walker, and Logan McGraw on their individual records for the Patriots! It's a GREAT day to be a Patriot!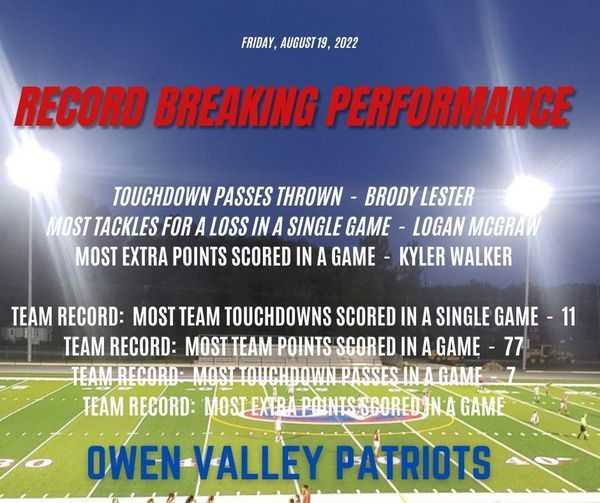 Special thanks to our friends at the Spencer Street Department for adding yellow painted lines on Hillside Avenue as a visual reminder to NOT park there during arrival and dismissal times. Please help us keep our kids safe by following parking procedures, paying attention to cross guards, and watching for children who might dart into traffic. It takes all of us working together to protect our children!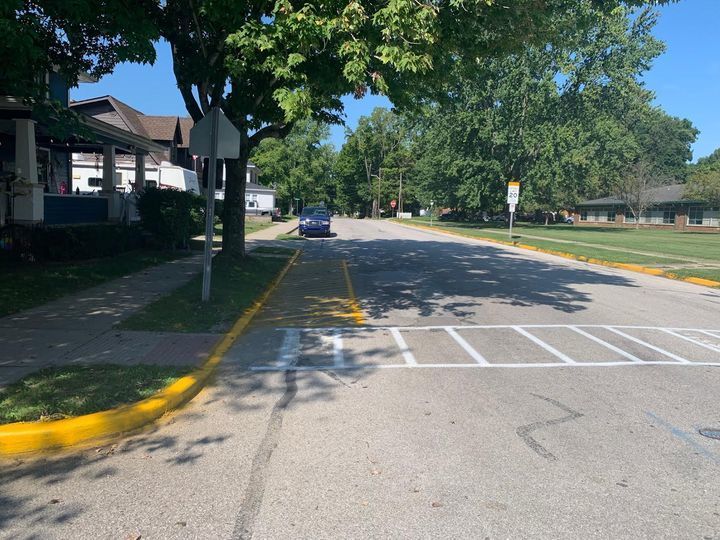 Patricksburg Elementary School cousins Drew and Leo Jennings were on hand at tonight's School Board meeting to lead the Pledge of Allegiance. As a thank you for their assistance, Superintendent Cline presented each of the boys with a cookie from Crumbl.

Check out our new Patriot mascot! This new mascot was purchased as the Senior Gift to OVHS from the Class of 2022. Go Patriots!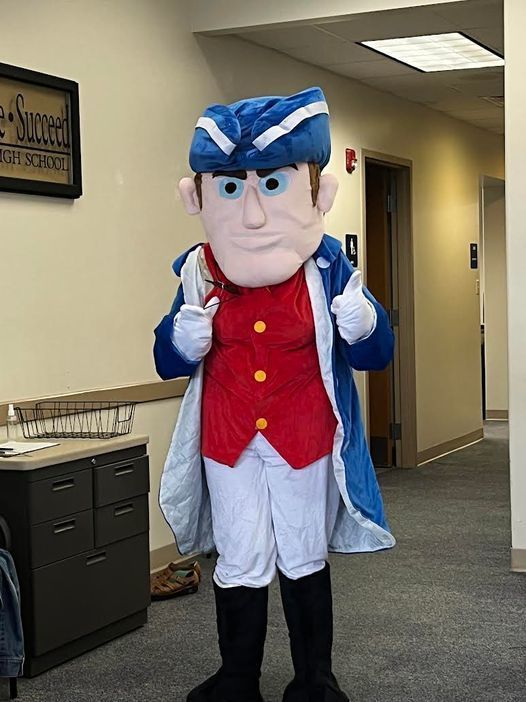 Check out this amazing mural that local artist Steve Adams just completed for Spencer Elementary School! Steve was also responsible for painting the beautiful mural spanning the SES cafeteria wall nearly 20 years ago. What a great reminder to Do the Right Thing and Treat People Right!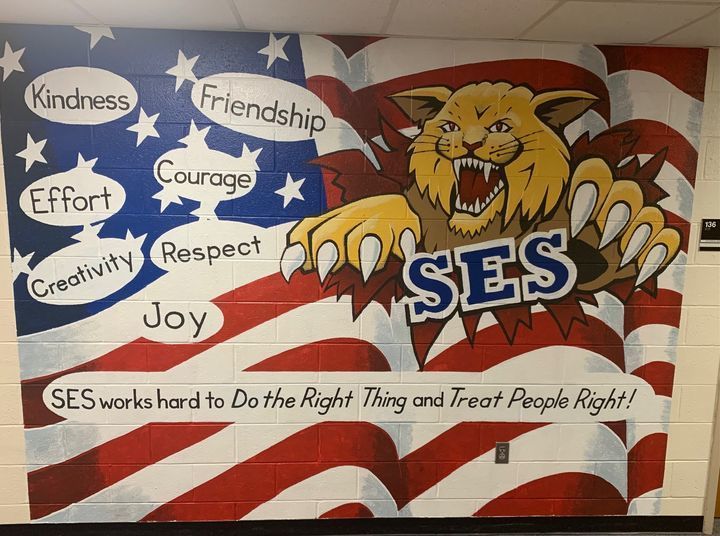 OVHS FFA member Ally Heidrich finished 4th in the entire state for the Freshman Creed.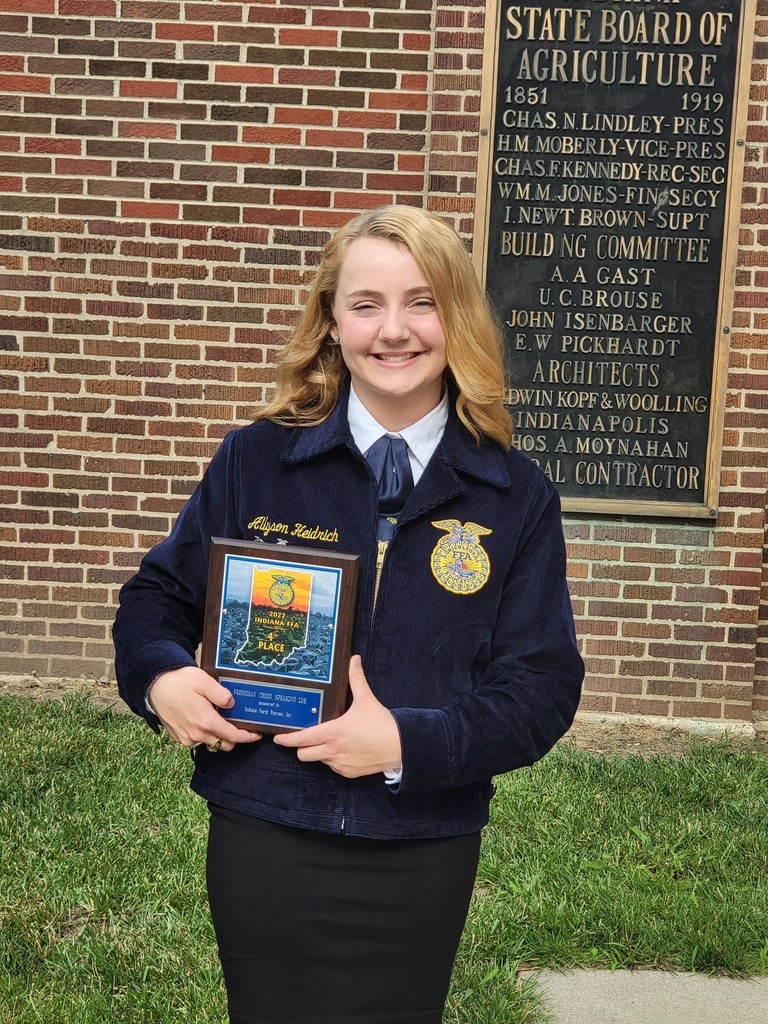 OVHS Senior Kailee Cooper was voted as the District 7 FFA Treasurer, but she was also awarded the Hoosier FFA Degree. This is the highest state honor a student can get, which documents their involvement and success in FFA activities and their achievements in their SAE program.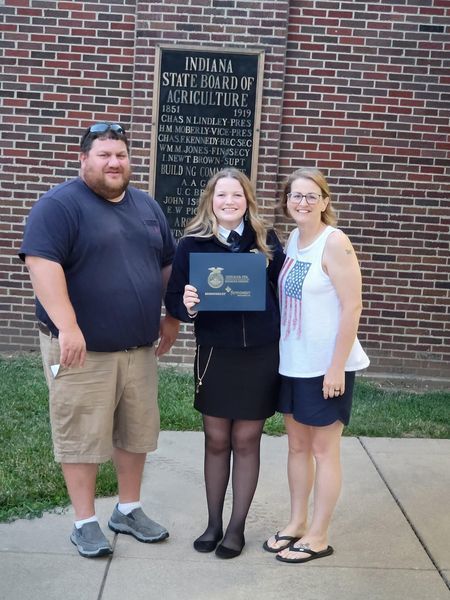 The OVHS FFA Chapter was named a Top 10 Chapter in Indiana AND they were awarded the 2022 State Big Ten Chapter Award! The OVHS FFA Chapter was also awarded two Models of Excellence in the following areas: Strengthening Agriculture - Pet Vaccination Clinics Building Communities - Involvement in MyPath Bottomland Reforestation Project Congratulations on these outstanding accomplishments!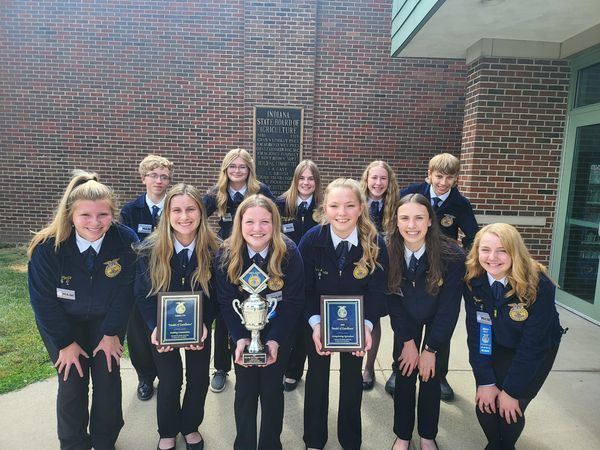 Our OVHS teacher leaders and administration attended the PLCs for Secondary Schools Conference over the summer. They are focusing on their teaching practices and creating a learning environment where all students can reach their fullest potential!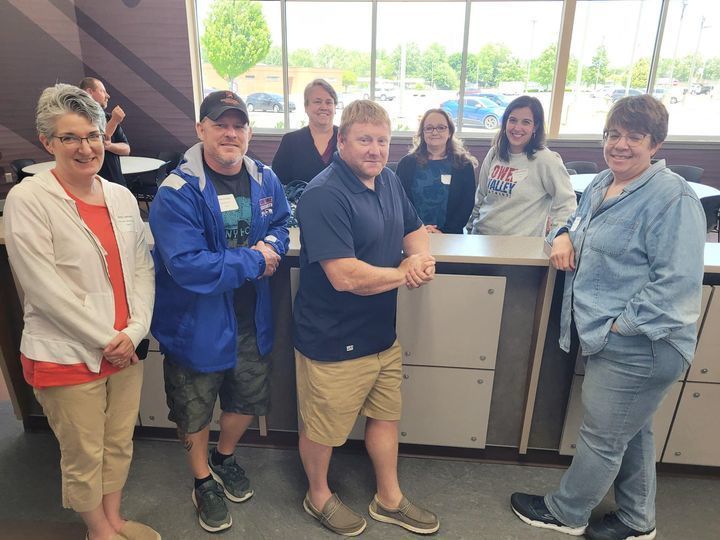 Wow! What a great turnout for our annual Back to School Expo! Over 600 backpacks were distributed to area students. A huge THANK YOU to all of the volunteers who made this event possible! Special thanks to our friends at the Owen County Chamber of Commerce who helped organize this event.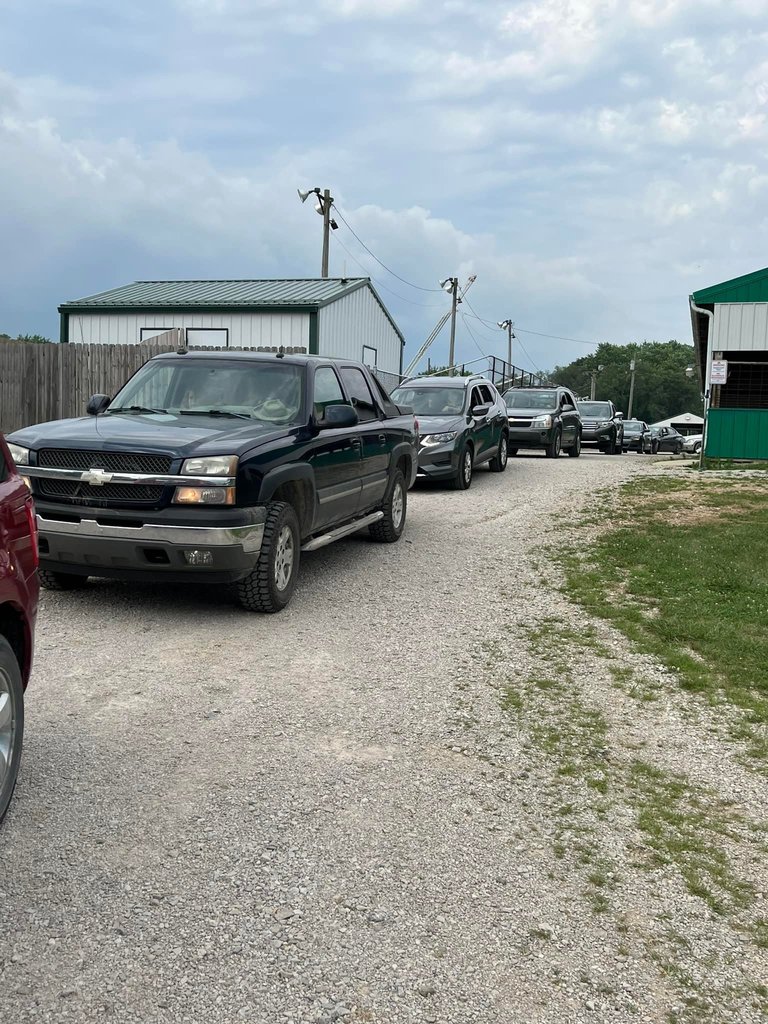 Superintendent Andy Cline addressed our new teachers at their orientation meeting. Welcome to S-OCS!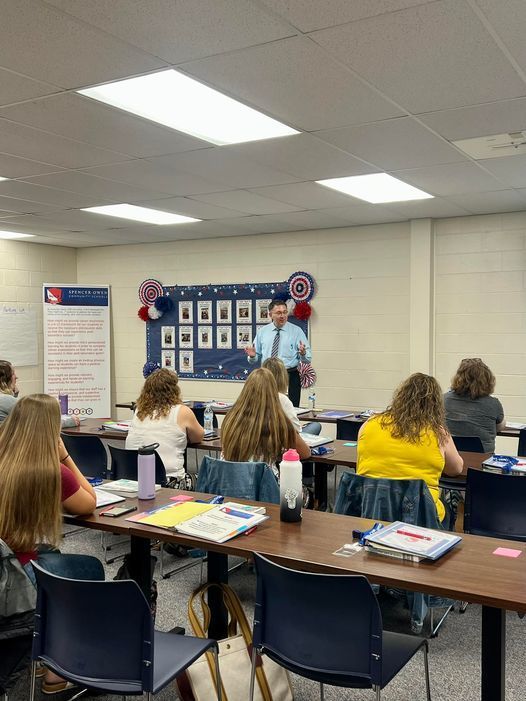 Let's "kick-off" this football season the right way! Join us as our FUTURE Patriots compete against each other on Friday, August 5 at 7:00 PM at Patriot Field. 🏈 Participating teams include: Little League, OVMS 7th & 8th Grade, Freshmen, JV, and Varsity. Mark your calendar for an evening of fun and football!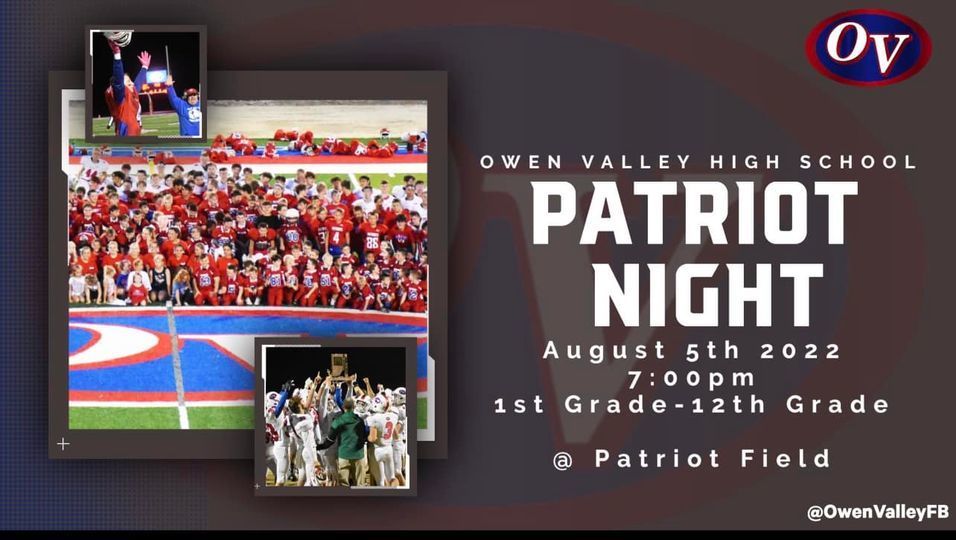 We are excited to kick off a great school year with our guest speaker…IU Head Football Coach Tom Allen! 🏈