Hi Parents! Please remember that the deadline for our extension to register for the May 30-June 3, 2024 trip to Washington, DC. is Tuesday, September 12th! Make certain to register your student by this date to ensure that they have a place on our Washington DC Adventure! Learn more on our webpage! …. (Owen Valley Middle School's Trip to Washington D.C. | WorldStrides) Register online at
www.worldstrides.com/signup
, or by calling WorldStrides Customer Service at 1-800-468-5899. Representantes de habla hispana disponibles. Use Trip ID 209947 There's only a $99 deposit to register! Fundraising tools and payment plans available. Call customer service for financial assistance Be sure to use the Gift of Education E-Cards to fundraise for the trip! Need a lower payment? Call the Payments desk to see if you qualify for an Extended Payment Plan… 1-855-442-0695 Check out this blog post as we talk with two travelers 16 years after their WorldStrides trip! Contact Tom Arthur
tarthur@socs.k12.in.us
you have any questions.
Our ICE students learning how to maneuver the grocery store.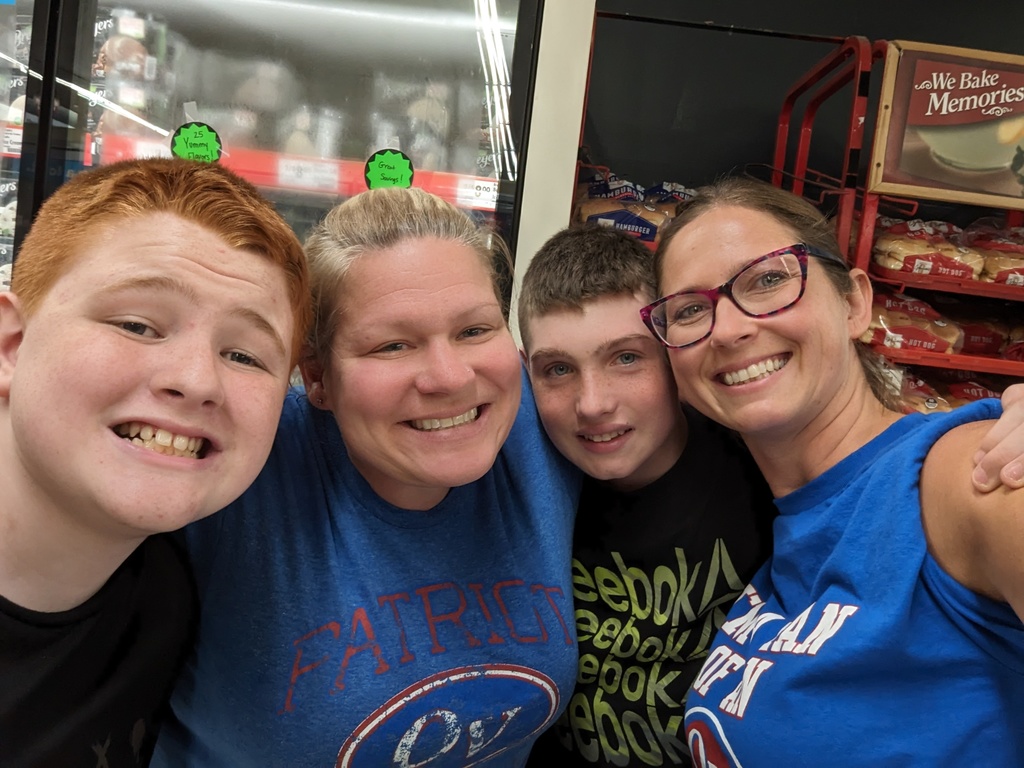 Refinishing of the gym floor is underway.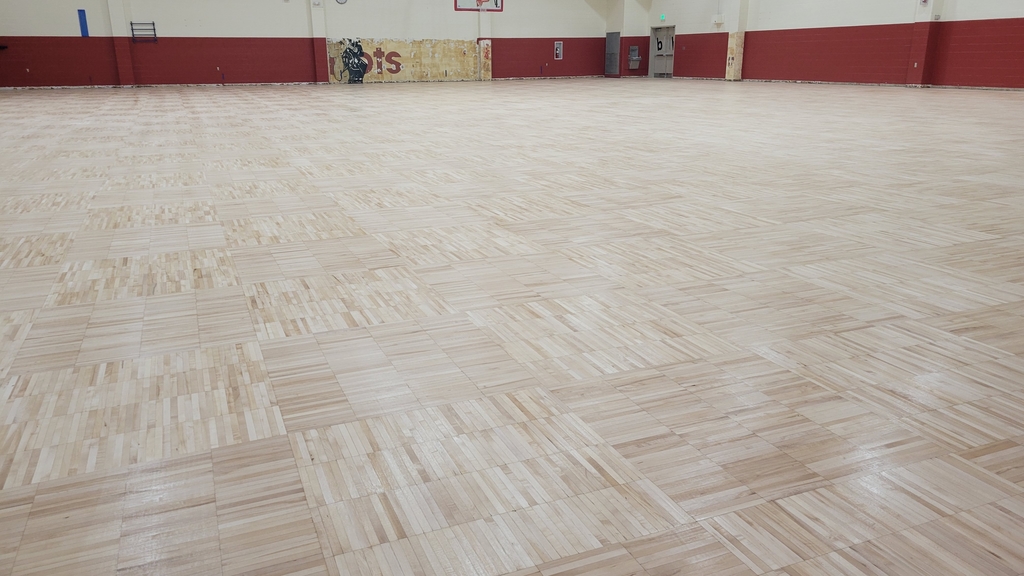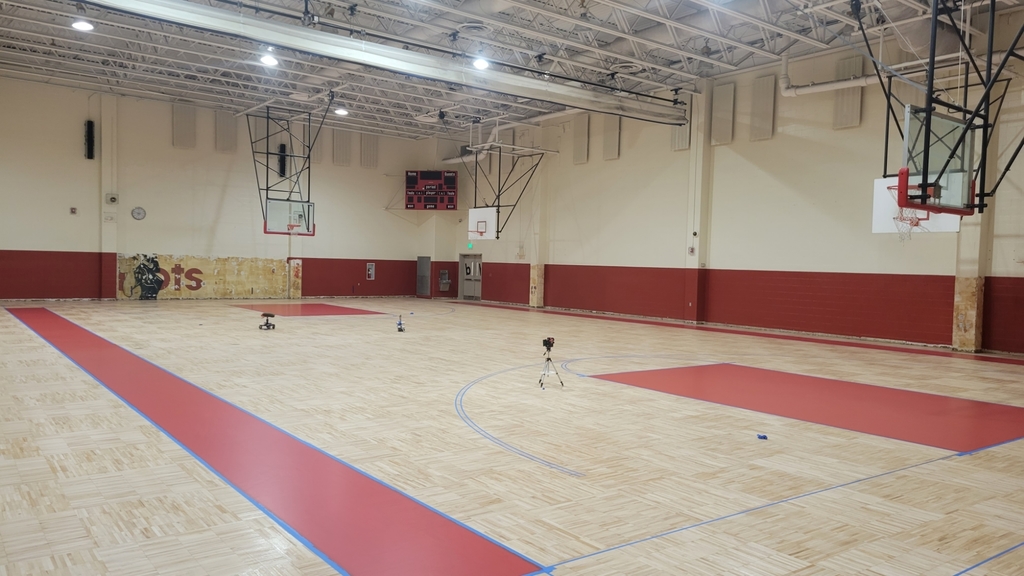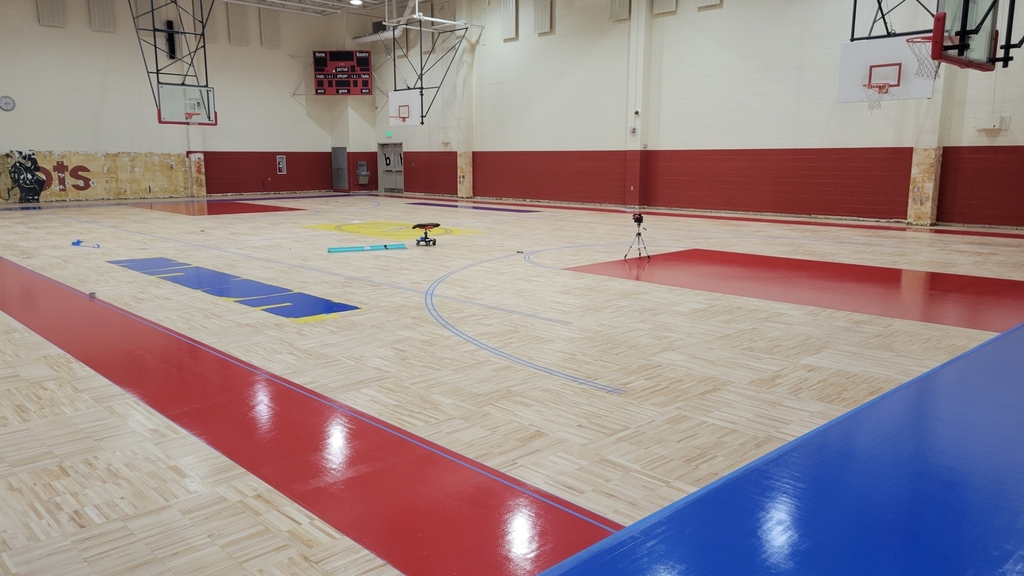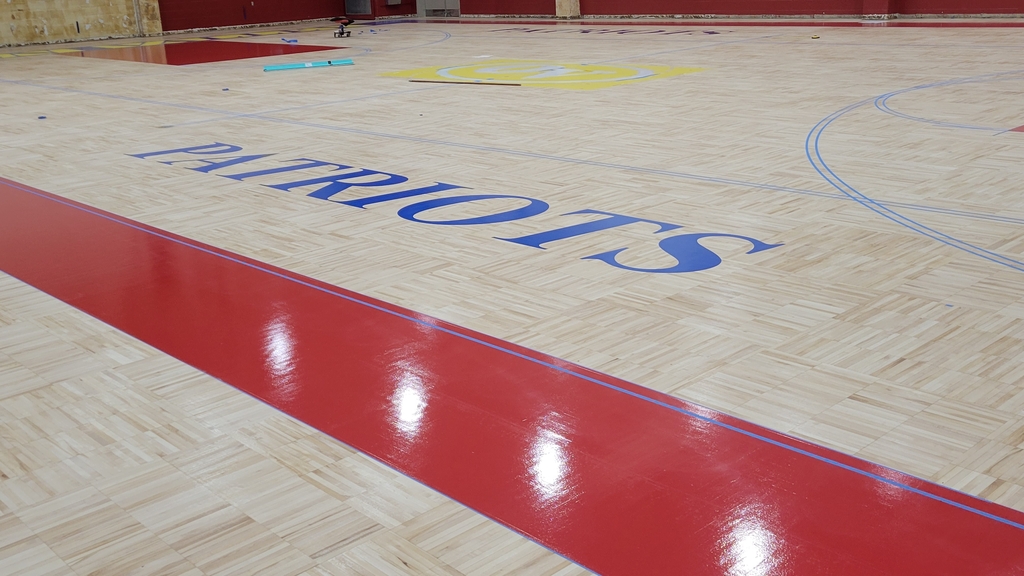 PTO Meets this Wednesday in the Cafeteria.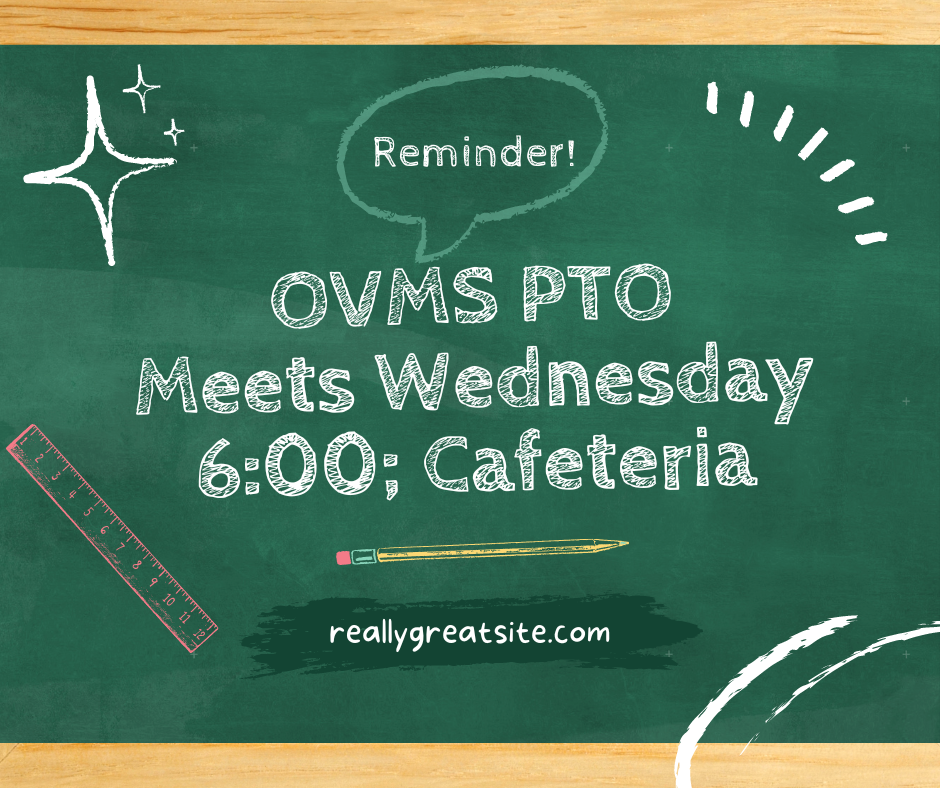 Picture Day is Wednesday, August 30th
Remember: This is a biennial trip. It will not be offered again until 2026. Sign-Up Today! Hi Parents! Please remember to register your student for our (May 30-June 3, 2024) Washington, D.C. trip before our upcoming deadline, Tuesday, August 29th! Check out our trip video and our website! (Owen Valley Middle School's Trip to Washington D.C. | WorldStrides) Register with a $99 deposit, and pay the remainder in monthly installments Online at
www.worldstrides.com/signup
or call WorldStrides Customer Service at 1-800-468-5899 Representantes de habla hispana disponibles. Our Trip ID is 209947 Fundraising tools available online. Financial assistance available by calling. Need a lower payment? Call the Payments desk to see if you qualify for an Extended Payment Plan… 1-855-442-0695 Contact Tom Arthur
tarthur@socs.k12.in.us
for more information. Check out this blog post from the mother of two young men who took the trip! Here are some of our recent teacher travelers talking about the impact that their trips have had on specific students. Impacting Students Futures Through Travel (4 min). If you have time for a few more, here are a few teachers talking about why they travel and how these experiences offer something that cannot be taught in the classroom. The Importance of Travel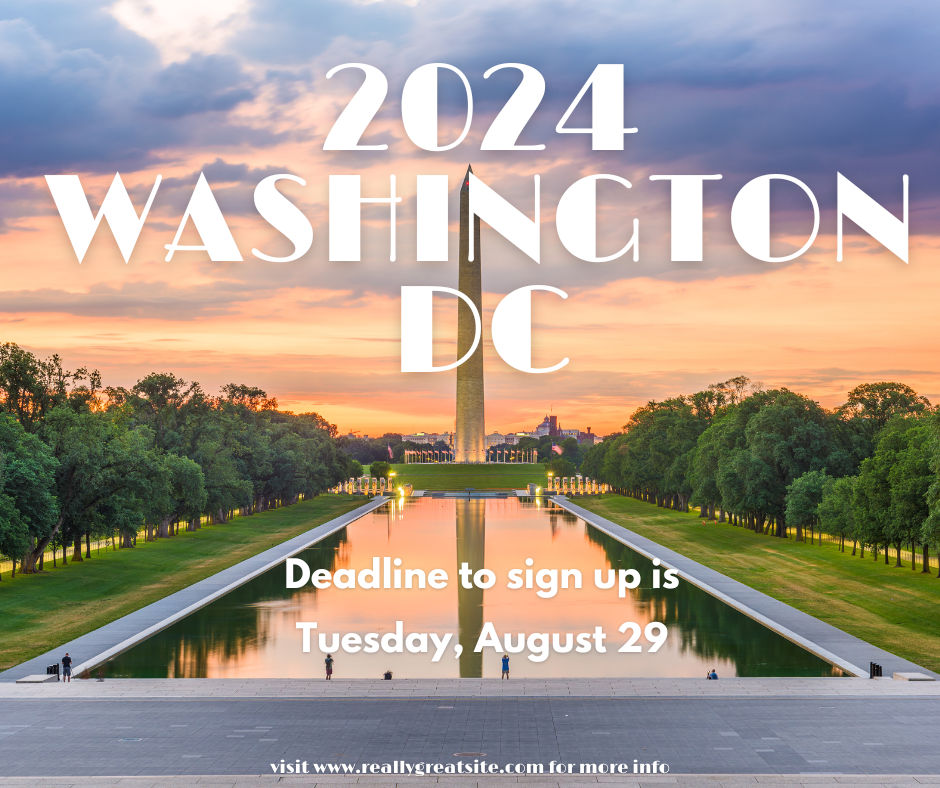 Reminder, the OVMS PTO will meet tomorrow evening. Come check out some of the events they are planning for our students and staff.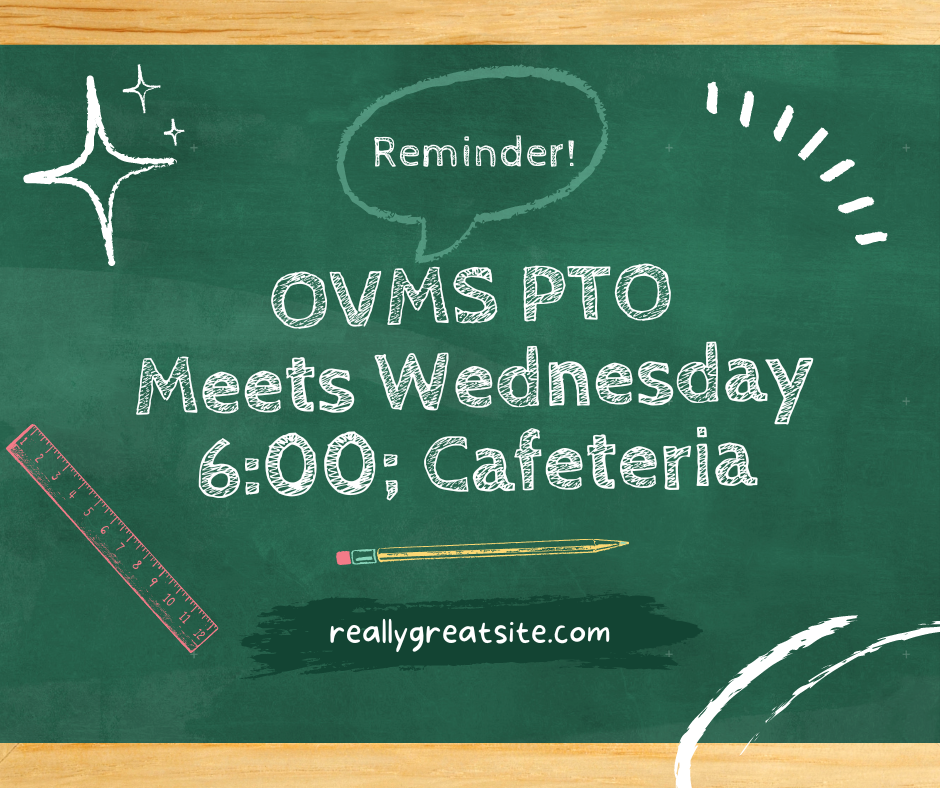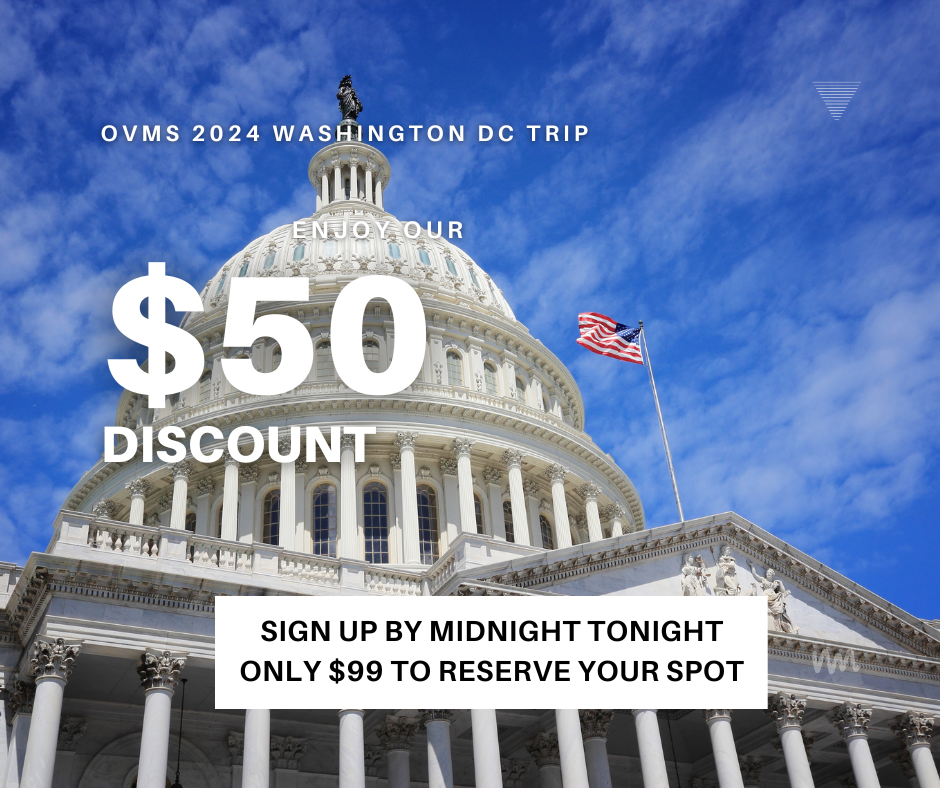 Dear Parents, We had a terrific meeting about our upcoming trip to Washington D.C.! If there are any parents that you know missed our meeting, please forward this email. They can watch the parent presentation here and get all of the information about our trip on our trip website… Owen Valley Middle School's Trip to Washington D.C. | WorldStrides This trip is going to be so much fun - and so educational - for our students! Here are a few important reminders: Don't forget to register for the trip by Tuesday, August 29th– Your Trip ID # is 209947 Register by midnight on 08/16 and get an EXTRA $50 off. (This credit will be applied manually within two weeks after registration) Register online at
www.worldstrides.com/register
or by phone at 800-468-5899. Pay only a $99 deposit! The remaining balance is spread out into smaller amounts and paid monthly prior to the trip. Call 1-800-468-5899 for quotes on financial assistance Once registered, ….. Need a lower payment? Call the Payments desk to see if you qualify for an Extended Payment Plan… 1-855-442-0695 These hands-on, authentic experiences are so important for our students. In addition to opening their eyes to possibilities and opportunities that they did not previously see as real for themselves, students also become more self-sufficient and more confident, forge stronger relationships, and make learning connections that they cannot replicate in a classroom. Let's give our students a much needed adventure to look forward to! Please let us know if you have any questions about the trip. We look forward to leading a fun and educational program for your child! All the best, Tom Arthur
tarthur@socs.k12.in.us
Amber Willis
amberw@worldstrides.org
Check out this great fundraiser! Thousands of students pay for their trip through the easy-to-use Gift of Education Fundraising program
Anyone interested in joining the Bass Fishing Team should attend an introductory meeting for students and parents on Wednesday, August 9th at 6:00 PM.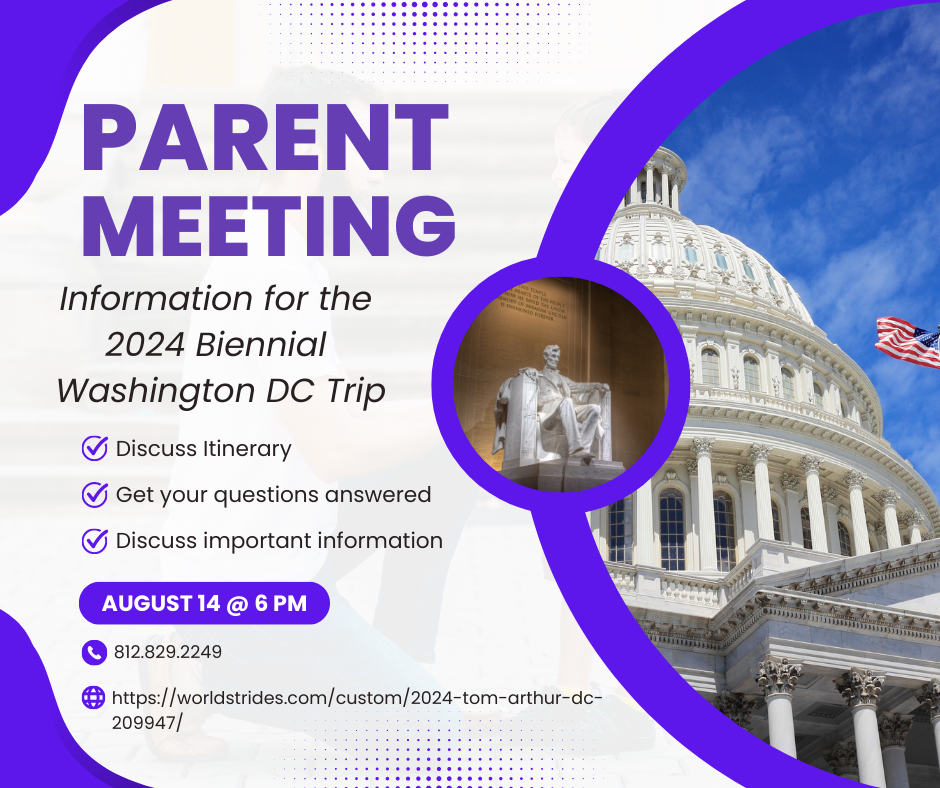 An amazing first day of school! Students participated in the "Toothpaste Challenge". They were given the task to empty a tube of toothpaste as quickly as possible. For phase 2, they had to put the toothpaste back in the tube using a toothpick. The activity was used to reminded students what we say or post on social media can always be said, but it can't be taken back. Our two words for 2023-2024 school year are respectful and responsible. It was an amazing first day of school! We're excited for the remainder of the year. Welcome Back, Patriots! #socs #middleschool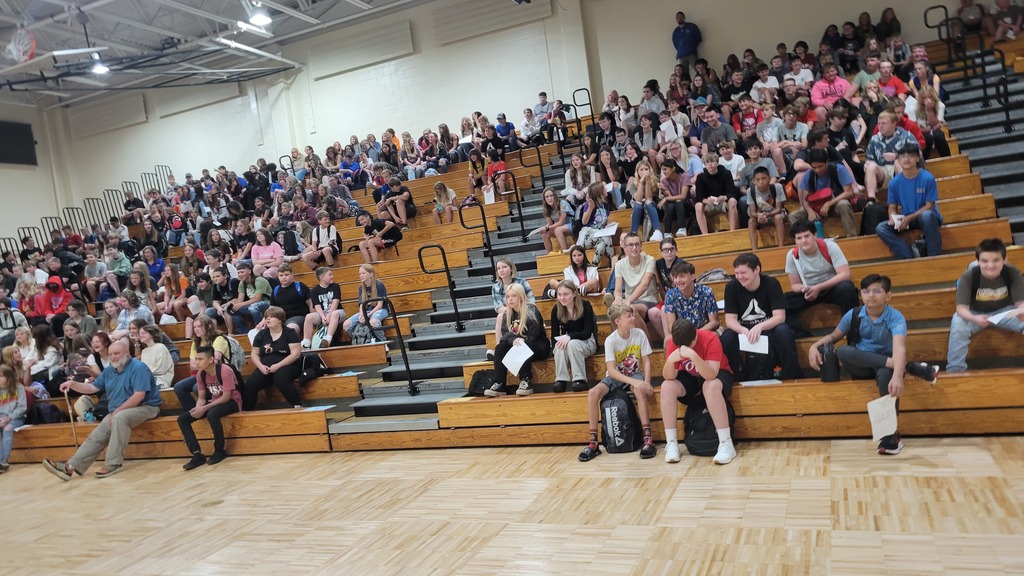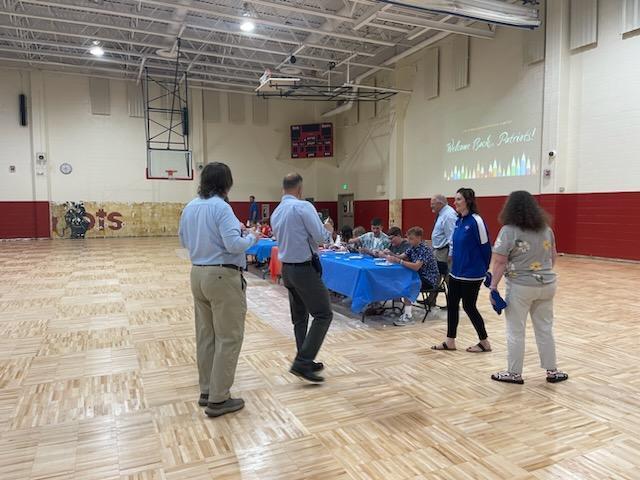 A new school year is upon us! The doors will open at 7:55 AM on Thursday. Students will report to the cafeteria for breakfast or gym. When the 8:03 bell rings, all students will report to the gym for an opening day assembly. At that time, students will receive their schedules. Following the assembly, students will be dismissed with their first period teacher. Teachers will then discuss items such as lunch, daily schedule, and additional time to practice opening their lockers! Let's make it a great year, Patriots! Welcome Back!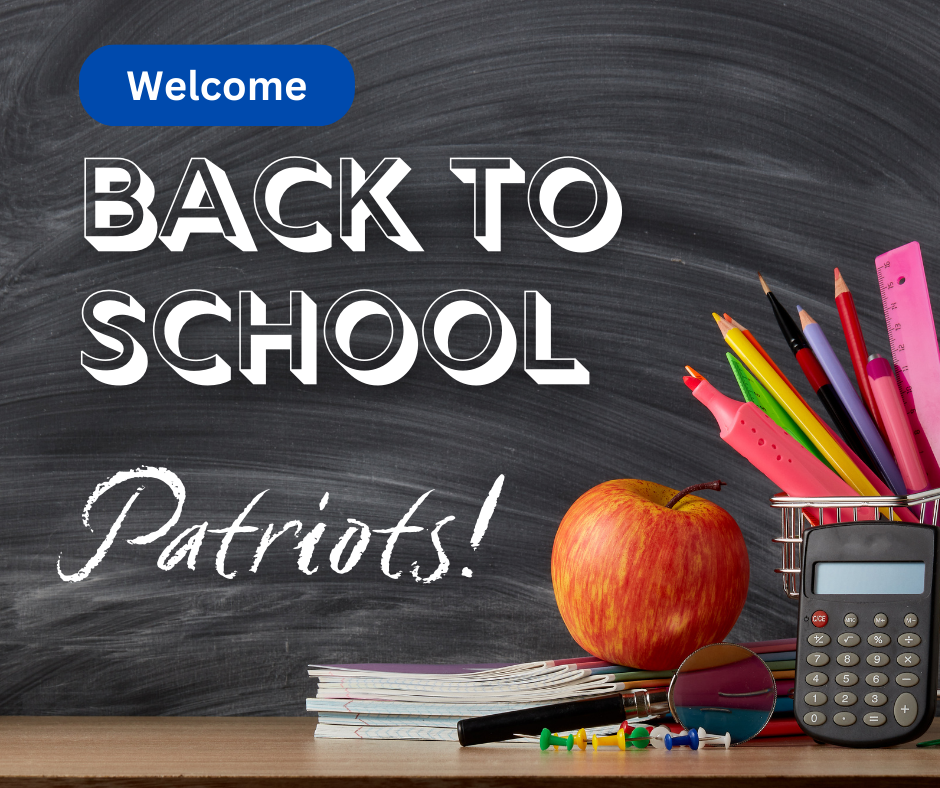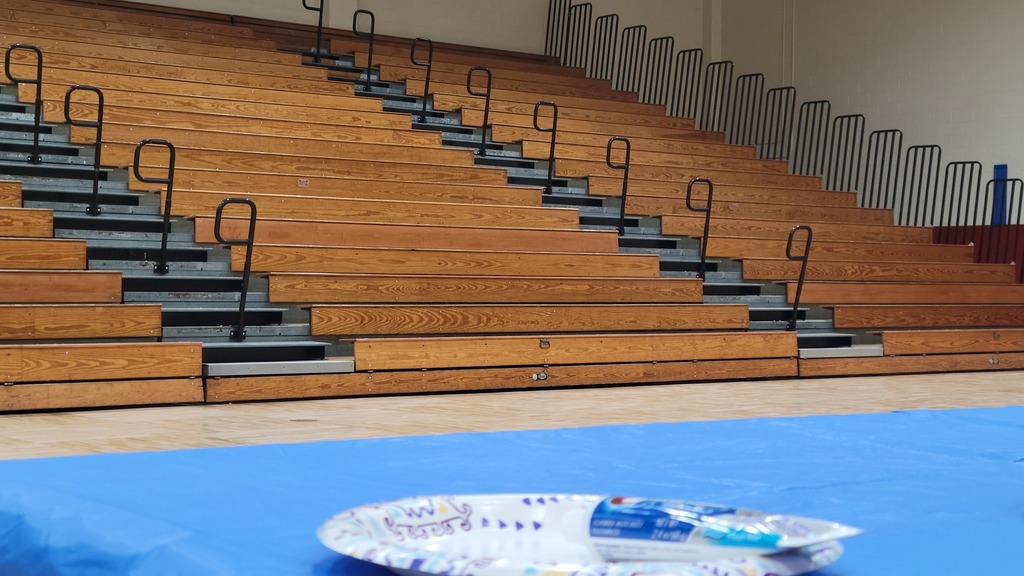 Please visit the website below to apply for meal assistance or to add money to your child's lunch account: linqconnect.com NOTE: If your student was eligible for Free or Reduced benefits during the 2022-2023 school year, they are still eligible for the first 30 days or until a new application is received.
Attention Students and Parents! We are thrilled to be able to offer an educational trip to explore Washington DC to our students and families next year! It is going to be fantastic! We would like every student to join us for this life-changing opportunity! Please join us on Monday, August 14 at 6:00 pm in the OVMS Cafeteria for our informational meeting for parents where we will cover the trip details, inclusions, financial assistance and fundraising tools available, and how to register. Check out the OVMS Washington DC Trip Website for more information.
https://worldstrides.com/custom/2024-tom-arthur-dc-209947/
If you have any questions, please contact Mr. Arthur at
tarthur@socs.k12.in.us
or 812.829.2249 We look forward to seeing you there! We are excited to provide your student with this life-changing opportunity!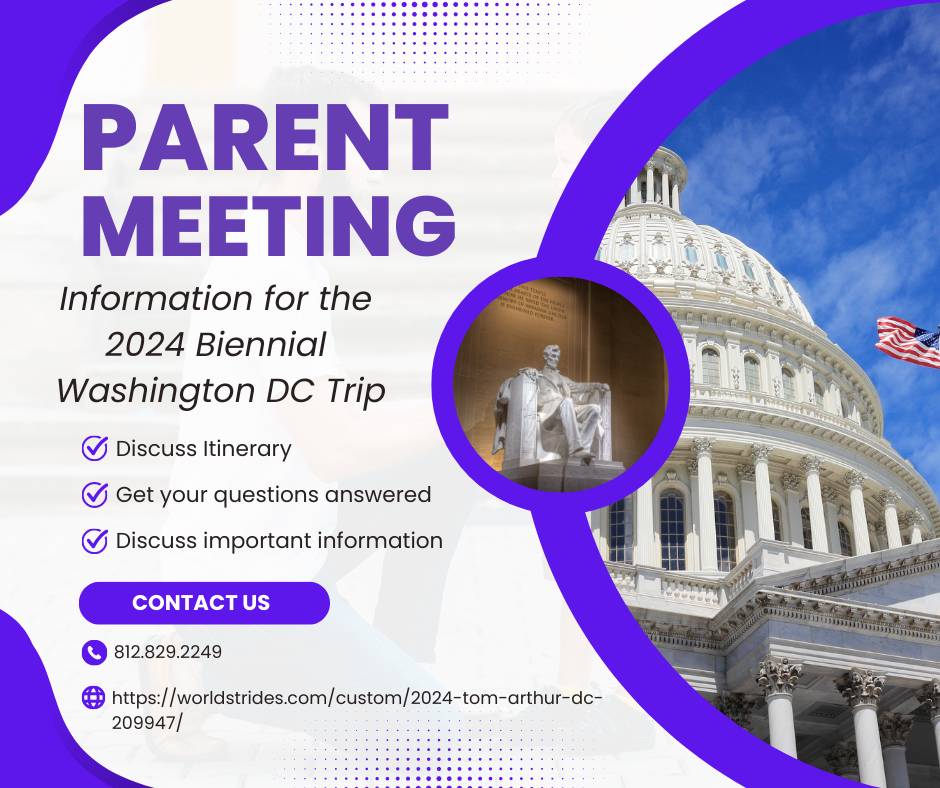 OVMS Students & Families: Thank you for attending our 2023 Back to School Night! We are excited for the upcoming school year! If you had locker issues this evening, please complete the form by clicking on the link below. We will make every effort to correct the issue before school starts.
https://forms.gle/aTxJu3w5WvbfhLcR7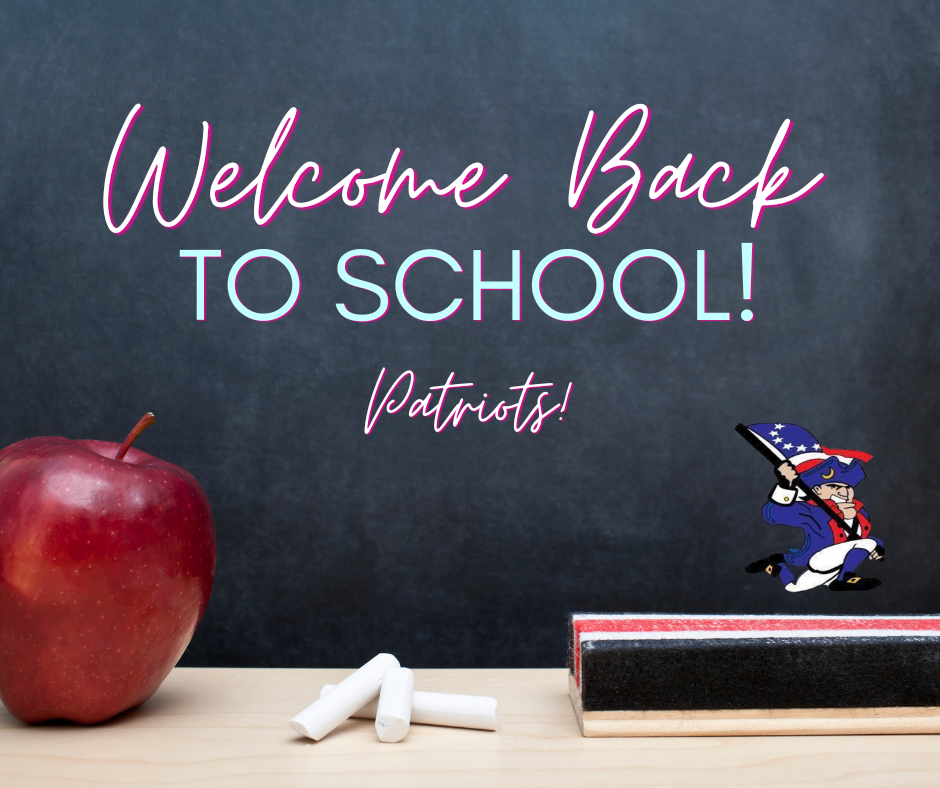 OVMS staff and parents will be hosting a PTO organizational meeting. The meeting will be tomorrow (Thus, July 20) at 6 PM. Come be a part of the team.

OVMS families, I have taken a new position as the Principal of Tzouanakis Intermediate School in Greencastle. The S-OCS Board approved my resignation at their meeting tonight. This is a bittersweet time for me as I leave my alma mater and the only district I have worked in as a teacher and administrator. Mr. Cline, Mr. Arthur, and I will be working to develop a transition plan that ensures the well-being of OVMS students and staff. I will do whatever it takes to make sure this goes smoothly. I will miss being a part of the OVMS family but will always be an OV Patriot! Thank you, Lisa Eldridge

Check out the Owen County Extension Homemakers display about our OVMS Adulting Club (sponsored by Judy Tucker) from the school year! #socsowen #beawesometoday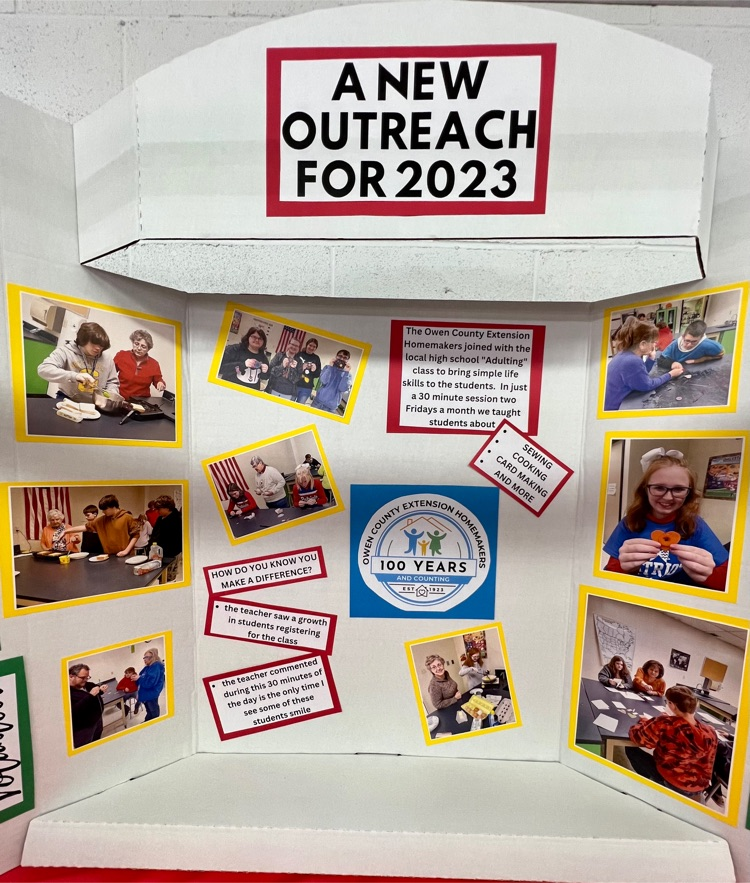 Have you registered your child for the upcoming school year? ✏️ All you need to do is click on the link below to register your child(ren) on Final Forms for the 2023-2024 school year:
https://spencerowen-in.finalforms.com