There will be a change in today's menu. Instead of mozz sticks we are having Bosco Sticks due to an outage. Sorry for the inconvenience.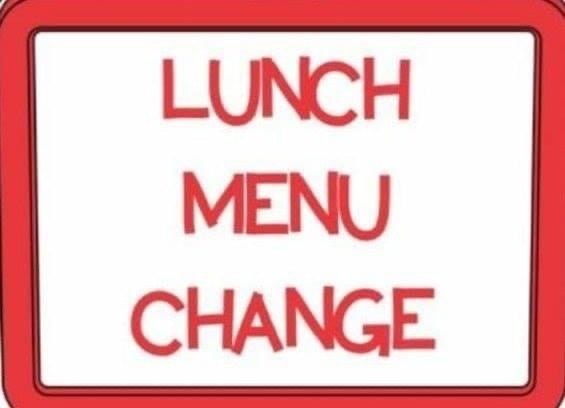 OVMS Athletic Calendar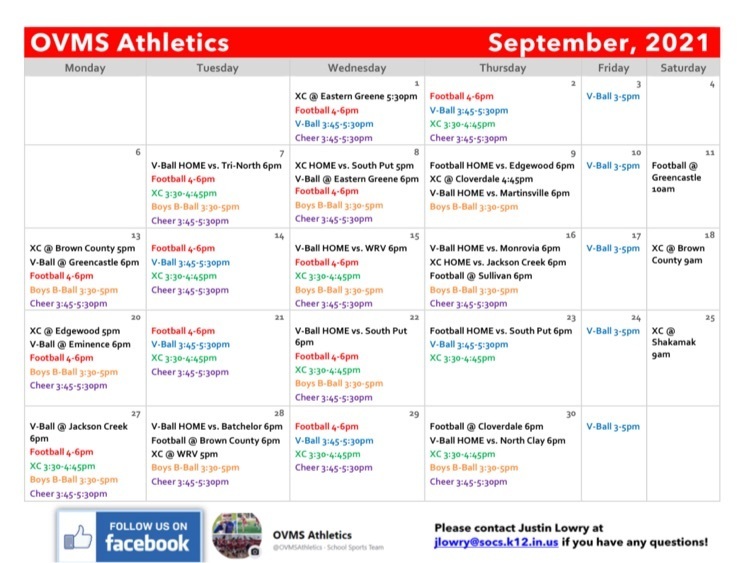 September Menu!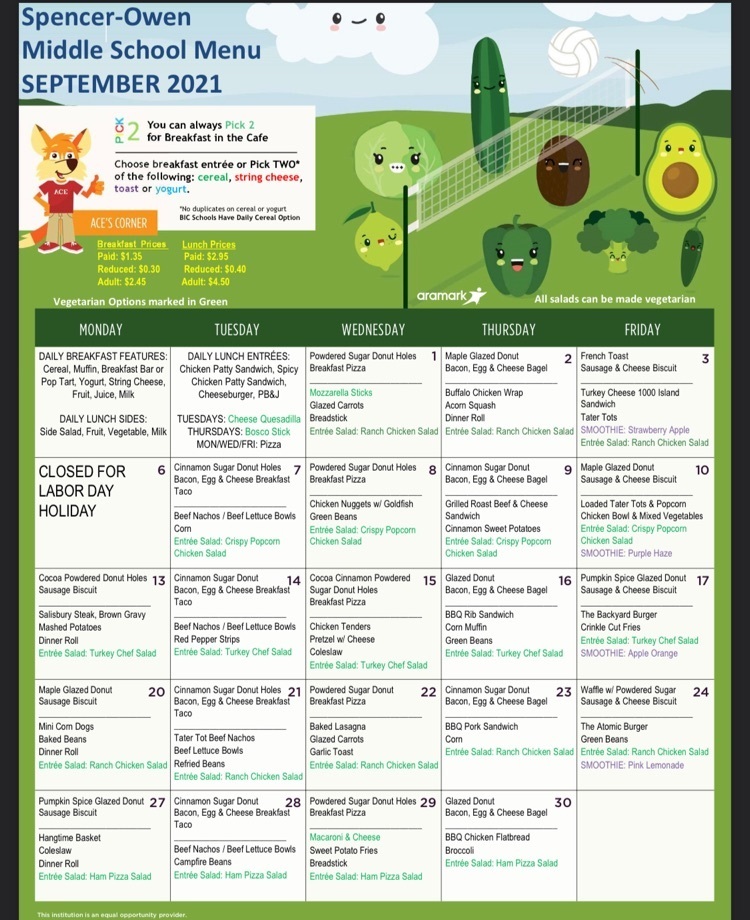 Congrats to OVMS Volleyball player Makynlee Bonds! #socsowen #beawesometoday

The internet is down due to our provider having issues. We are told this is a regional problem. Phone lines may ring busy. Please email me with messages if needed.
leldridge@socs.k12.in.us

A couple of students stopped by my office because they couldn't wait to show me their design. #SOCSOWEN #BeAwesomeToday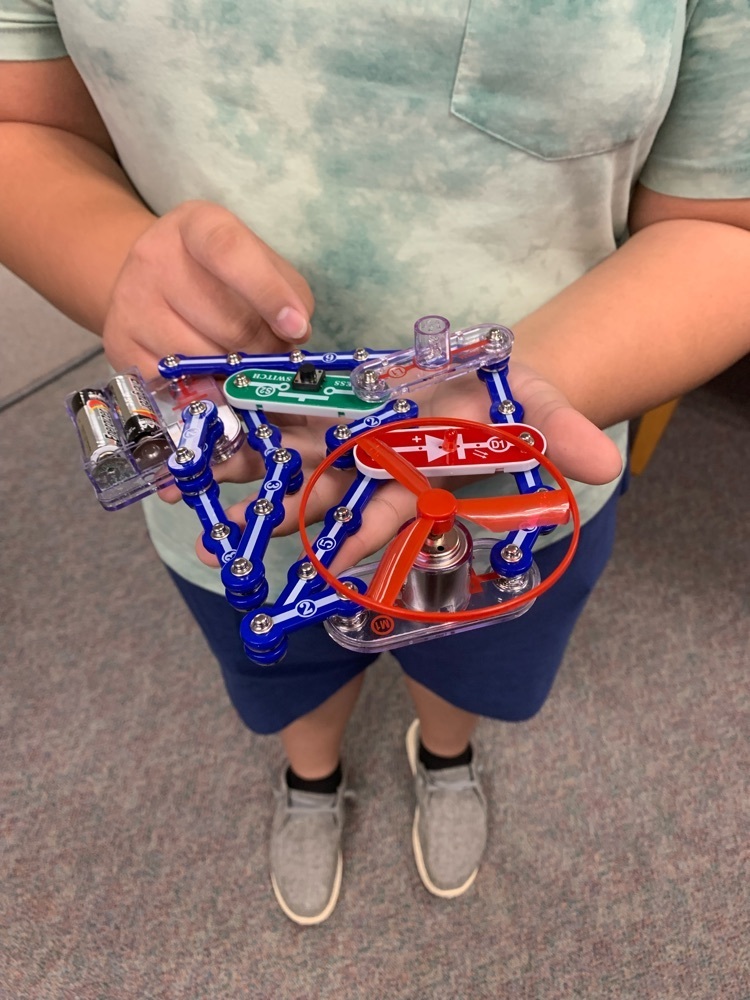 Our students are looking great! Remember, ripped jeans must not have rips above the fingertip length. Also, midriff tops & muscle shirts are not acceptable. Hats/other head coverings are not allowed inside the building. Check the student handbook if you have questions. #socsowen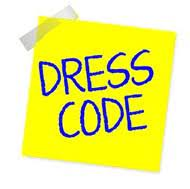 Students are doing a great job of keeping phones away during school hours. Remember. If you need to reach your student, our # is 812-829-2249. We will get them a message. If they need to contact you, a phone is in the office or a teacher will monitor a call/text. #socsowen

Hats on for Hunter was a huge success! Because of student participation and other donations, we were able to raise just over $500 for the Cystic Fibrosis Foundation in Hunter Houck's memory. Thank you awesome Patriots! #socsowen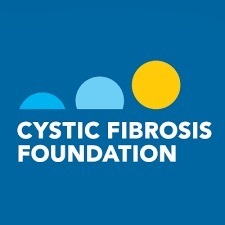 Our OV Volleyball team was looking great tonight! #socsowen #beawesometoday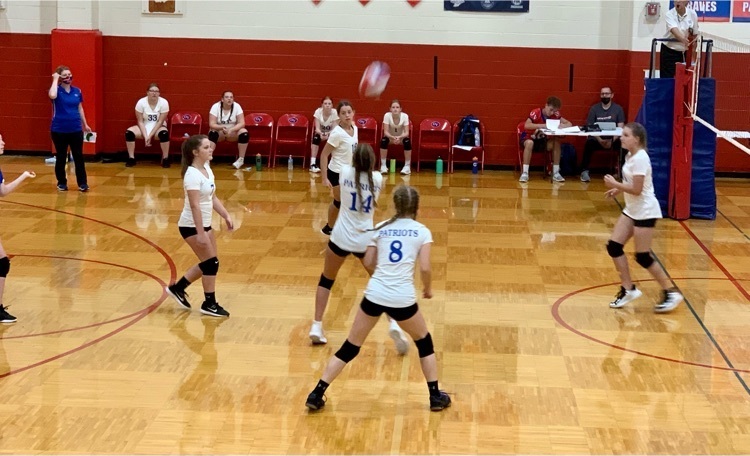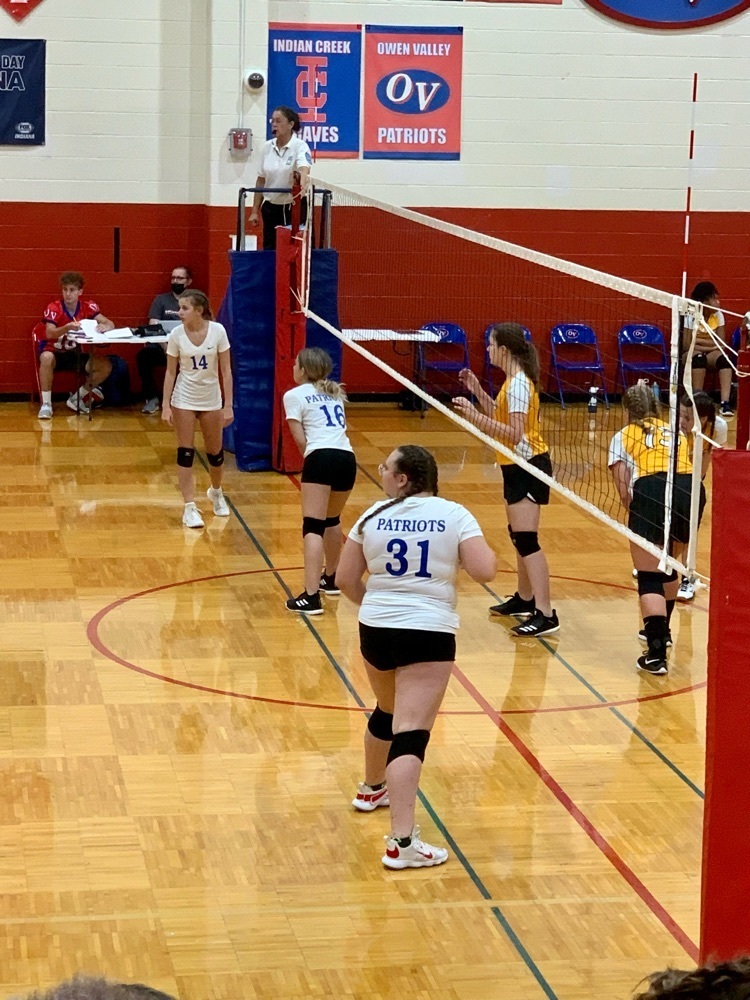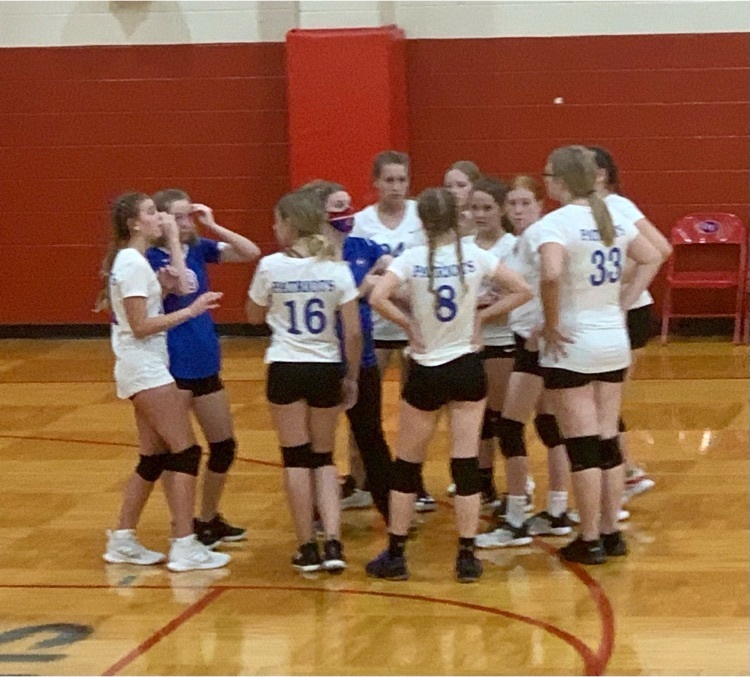 First cross country meet is in the books! Great job, Patriots! #socsowen #beawesometoday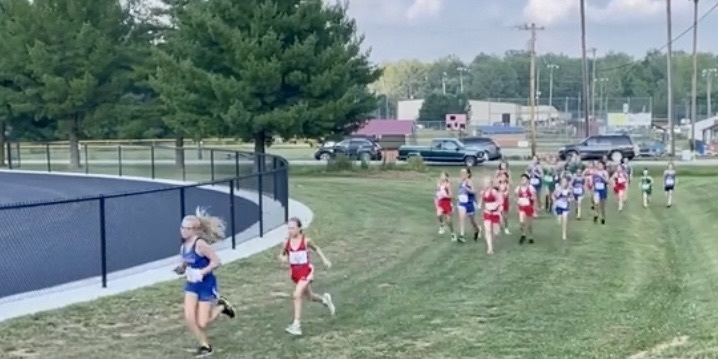 The new Snapmaker 2 was built by dedicated teachers and students as part of our YES Club. They stayed after school and invited The Uplands Maker Mobile to join. Can't wait to see what you all make this year!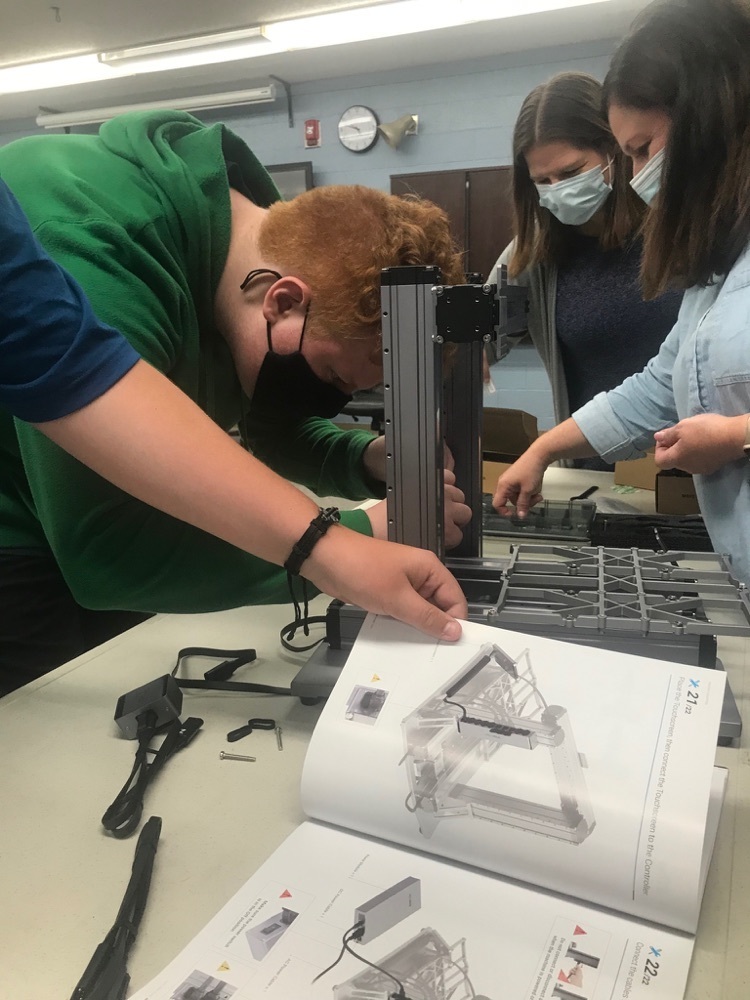 What affects the rate of swing of a pendulum more, the weight of the bob or the length of string? Ask an 8th grader from Mrs. Tucker's class! #socsowen

Picture Day is Thursday! Let us know if you need an order form. #socsowen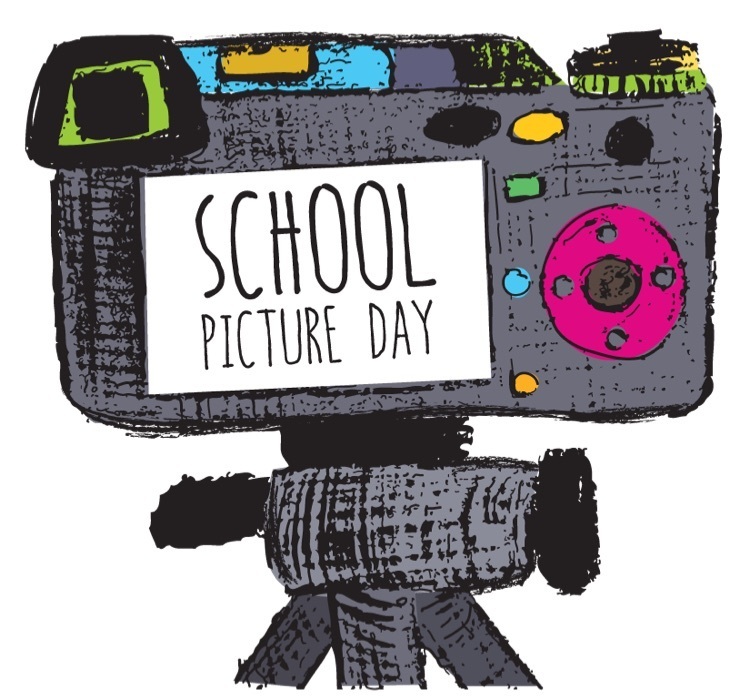 Seventh and eighth grade football teams scrimmaged against North Daviess tonight. Looking good OV! #socsowen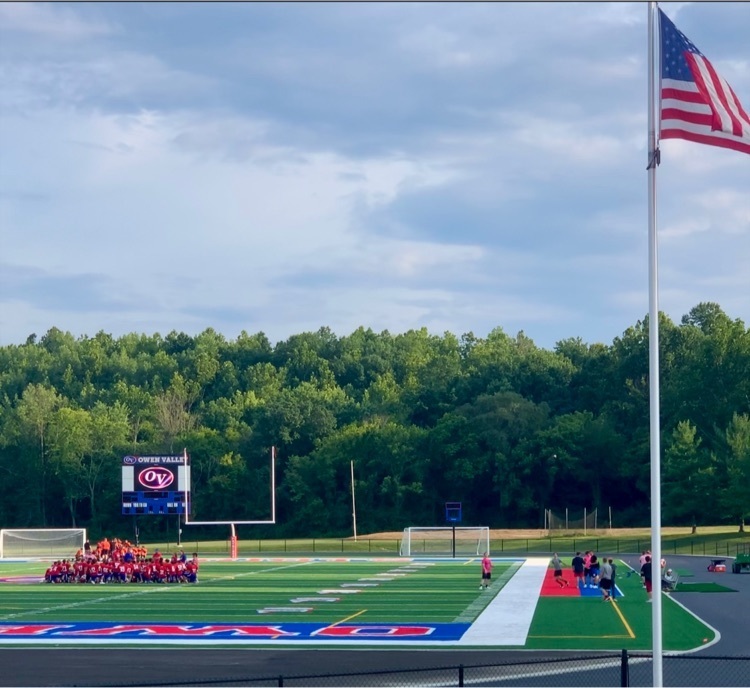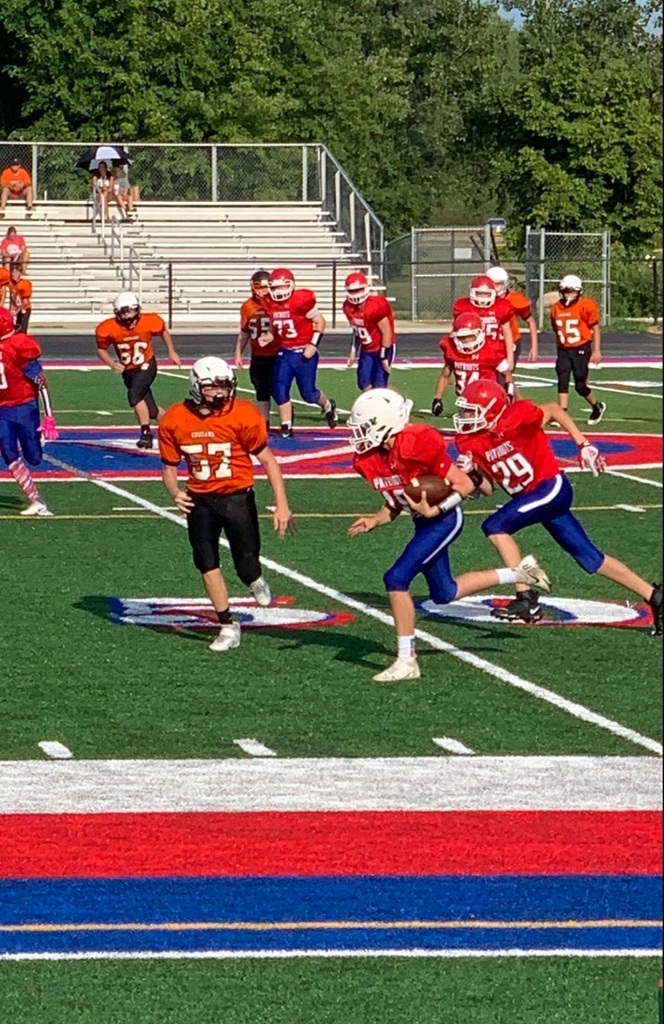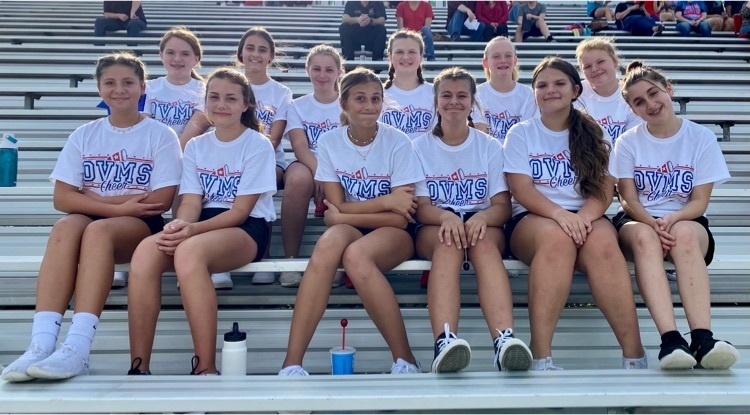 Watchos debuting on the lunch menu today. It is popcorn chicken with taco flavored waffles and cheese and it was a hit! #socsowen

Hats can be worn Friday for a $1 donation to the Cystic Fibrosis Foundation in honor of Hunter Houck. Money will be collected in Pride classes Friday. #Socsowen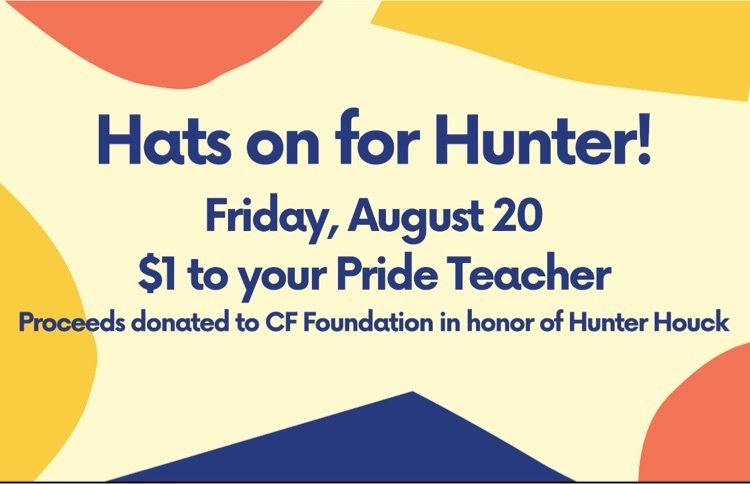 Congrats to our new cheerleaders! (first group since the '09-'10 school year) In random order: Abby Plummer Brinley Morries Delainey Bell Kristen Vestal Tori Merchant Zoe Kyle Ashlyn Jones Aubrey Woods Carrie Hawkins Claire Paquette Hannah Kale Mya Myers Trizza Jover #Socsowen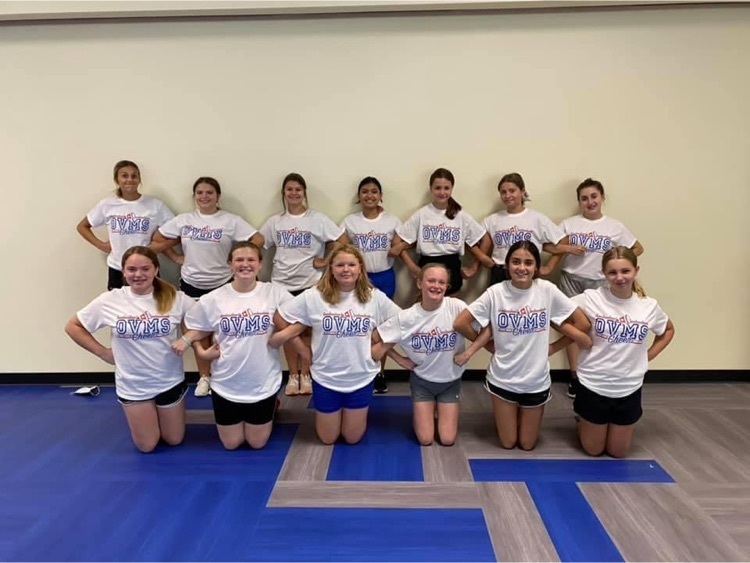 If your student is in Mr. Uhlhorn's class you probably heard about the skeleton this week. The students were definitely interested! #socsowen #beawesometoday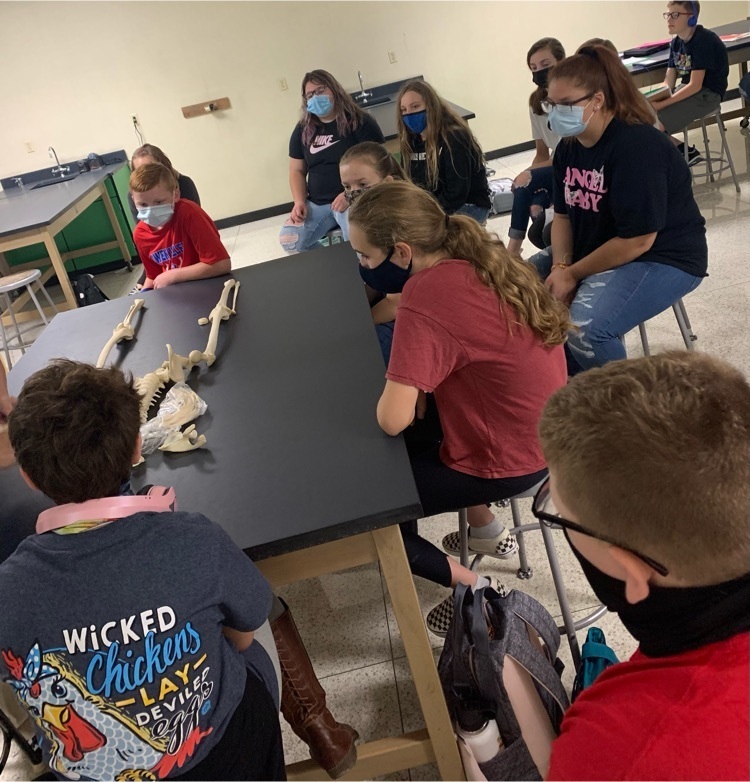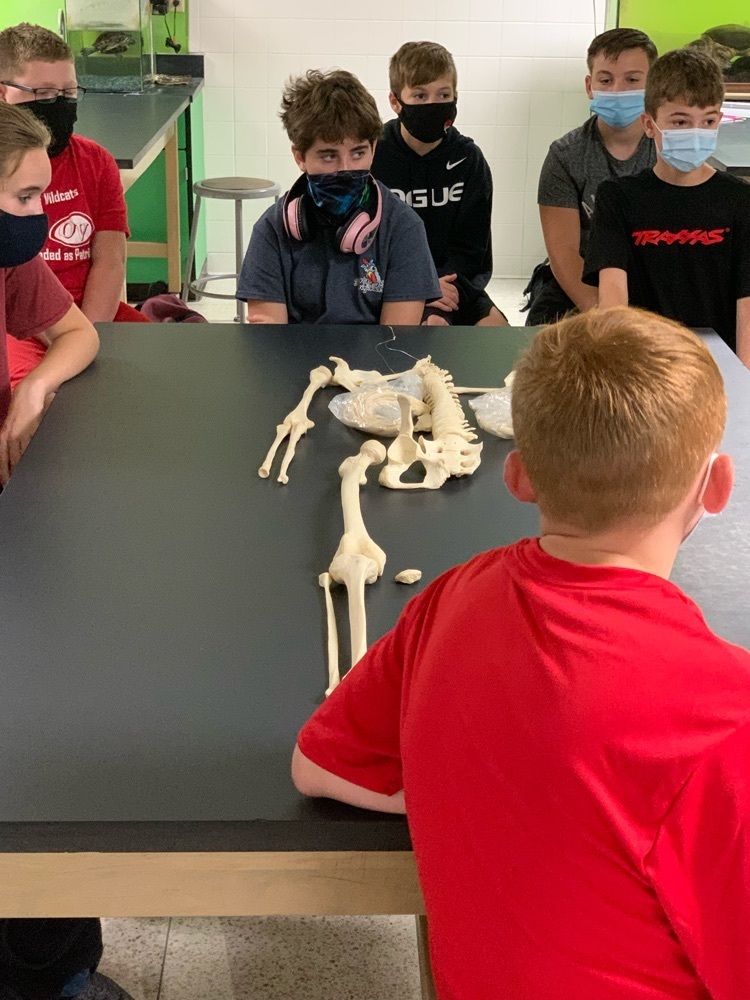 Our cafe has new offerings! Along w/ daily entrées-chicken patty, spicy chicken patty, cheeseburger, PB&J, & entrée salads are available daily. Tues=cheese quesadillas; Mon Wed & Fri=pizza; Thurs=Bosco sticks. Every Fri=smoothies! Remember breakfast and lunch are free. #SOCSOWEN